The EIA releases it's weekly natural gas storage report each Thursday at 10.30 ET, the key data point for natural gas traders outside of weather modelling. This week another build is expected.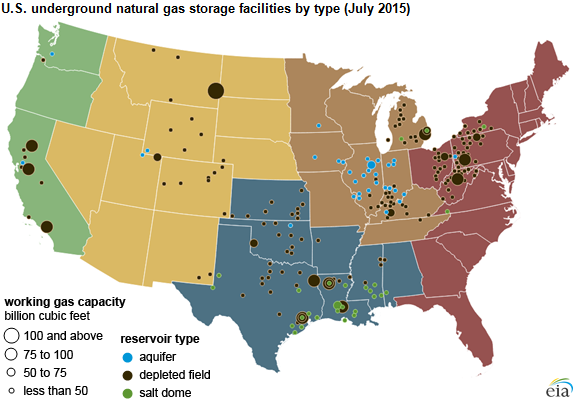 EIA's Weekly Gas Storage Report Report Date: 7/14/17
Release Time: Thursday July 20 2017 10:30 ET
Natural gas futures have spent all week just north of $3 in a very tight range. Again the risk is South Central in forecasts. Last week was 4 degrees warmer than the five year average. Since May, weather has been 9 percent cooler than last year and 4 percent cooler than the five-year average. 
 
Market Expectations
Actual +28 Bcf Prior  +57 Bcf
Consensus Forecast  +31 Bcf
Cons. Range: +25 to +41 Bcf
EIA swap: +30 to +31 @ CT 15.13
Last Week's Report +57 Bcf #TCNG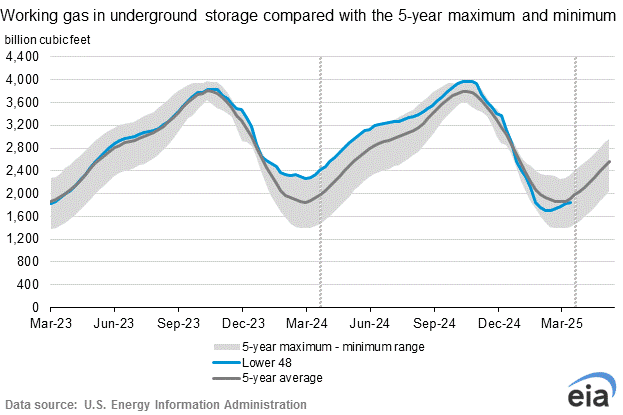 Analysts Forecasts
Donnie Sharp, Huntsville Utils: 41 Bcf
Kilduff Report: 39 Bcf
ARM Energy: 36 Bcf
Tim Evans, CITI Futures: 36 Bcf
 Schneider Electric: 35 Bcf
Bentek S/D Model: 28 Bcf
Reza Haidari, ThomsonReuters: 28 Bcf
PointLogic Energy: 28 Bcf
PIRA: 27 Bcf
Andy Weissman, EBW Analytics: 25 Bcf
The Fundamental Edge with Brynne Kelly @BrynneKKelly
Natural Gas Storage Futures weekly EIA storage futures 7/18 (EIA Swap)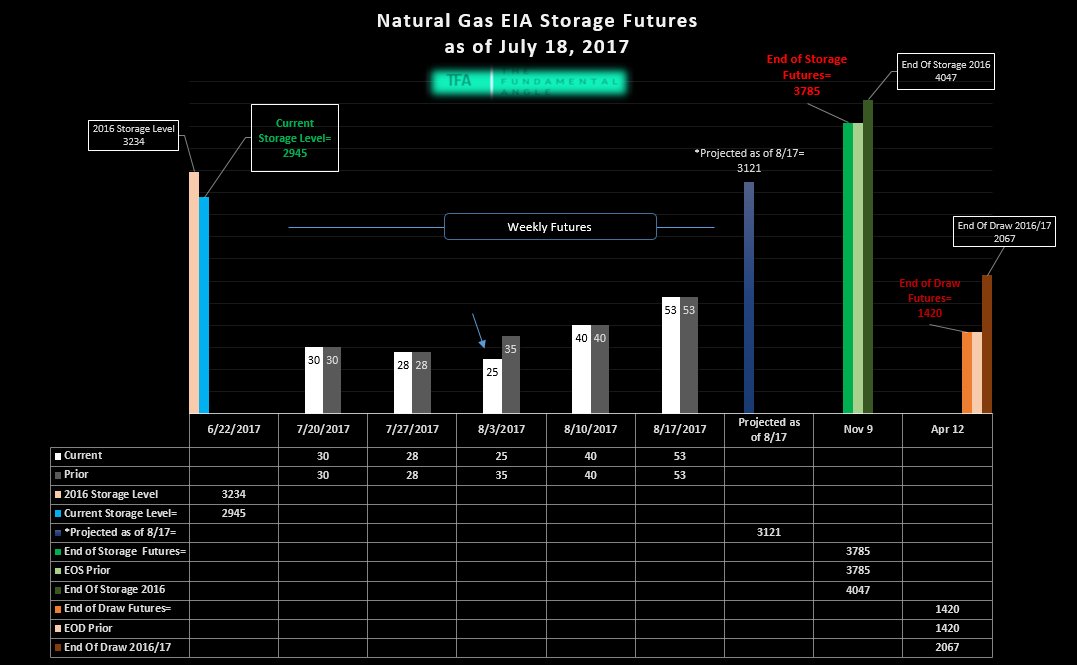 PJM daily load futures and prices 7/18 (looking at the highest demand of the summer tomorrow…)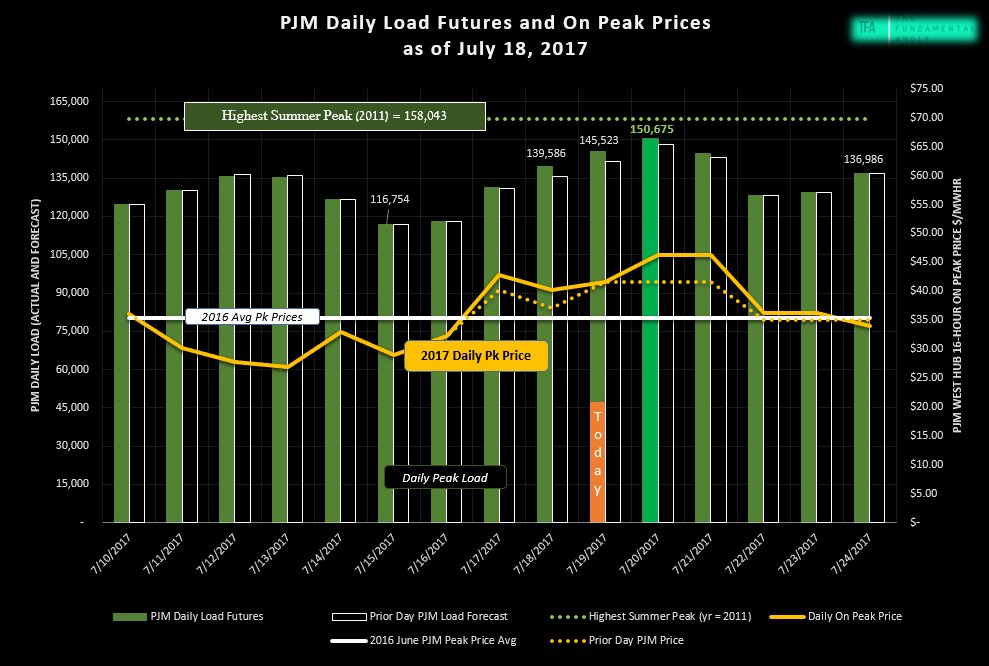 Current Storage Level vs. Last Year & 5-Yr

Current Storage Level: 2,945 Bcf Storage 2016/Same Week: 3,234 Bcf/Delta -289 Bcf (8.9%)
5Yr Avg/Same Week: 2,773 Bcf/Delta +172 Bcf (6.2%)
Further Energy Analysis http://www.oottnews.com/index.html
From the Traders Community News Desk