The EIA releases it's weekly natural gas storage report each Thursday at 10.30 ET, the key data point for natural gas traders outside of weather modelling. This week another build is expected.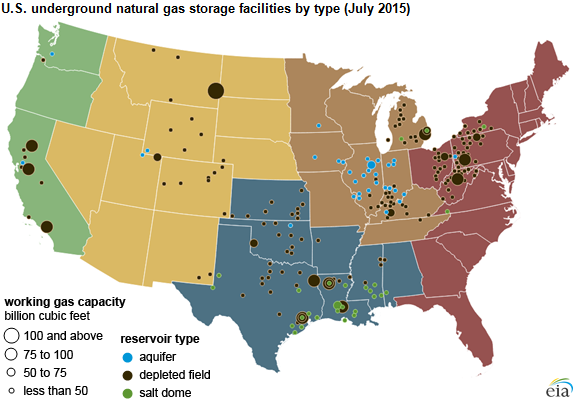 EIA's Weekly Gas Storage Report Report Date: 8/3/17
Release Time: Thursday August 10 2017 10:30 ET
Natural gas futures remain in the doldrums in a very tight range under 2.90. Again the risk is South Central in forecasts, South Central production topped recent highs at 33.865 Bcf/d. Criterion notes we had significant declines but we are close to having YOY production growth. LNG feedgas demand and exports to Mexico at or near all-time highs. Weather wise models continue with volatility. Forecasts look normal for next week but nothing constructive.
Market Expectations
Market Expectations
Actual + 28 Bcf Prior  +20 Bcf
Consensus Forecast  +36 Bcf
Cons. Range: +31 to +44 Bcf
EIA swap: +35 to +36 @ CT 15.13
Last Week's Report +20 Bcf #TCNG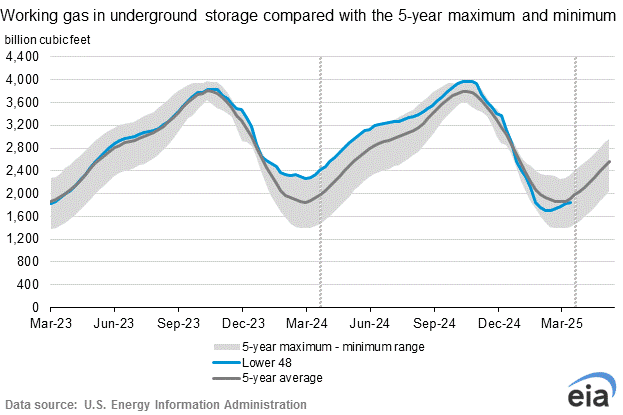 Bentek
Bentek S/D Model: 38 Bcf
Bentek Flow Model: 33 Bcf
Analysts Forecasts
Schneider Electric: 44 Bcf
ARM Energy: 41 Bcf
TFS: 40 Bcf
Norse Gas Marketing: 39 Bcf
Bentek S/D Model: 38 Bcf.
Andy Weissman, EBW Analytics: 34 Bcf
Robry825: 34 Bcf
Dow Jones Survey: 34 Bcf
Platts Survey: 34 Bcf
Reza Haidari, Thomson Reuters Analytics: 33 Bcf
Bentek Flow Model: 33 Bcf
Eric Fell, Genscape: 32 Bcf
Criterion:+30 Bcf
The Fundamental Edge with Brynne Kelly @BrynneKKelly
Natural Gas Storage Futures weekly EIA storage futures 8/8 (EIA Swap)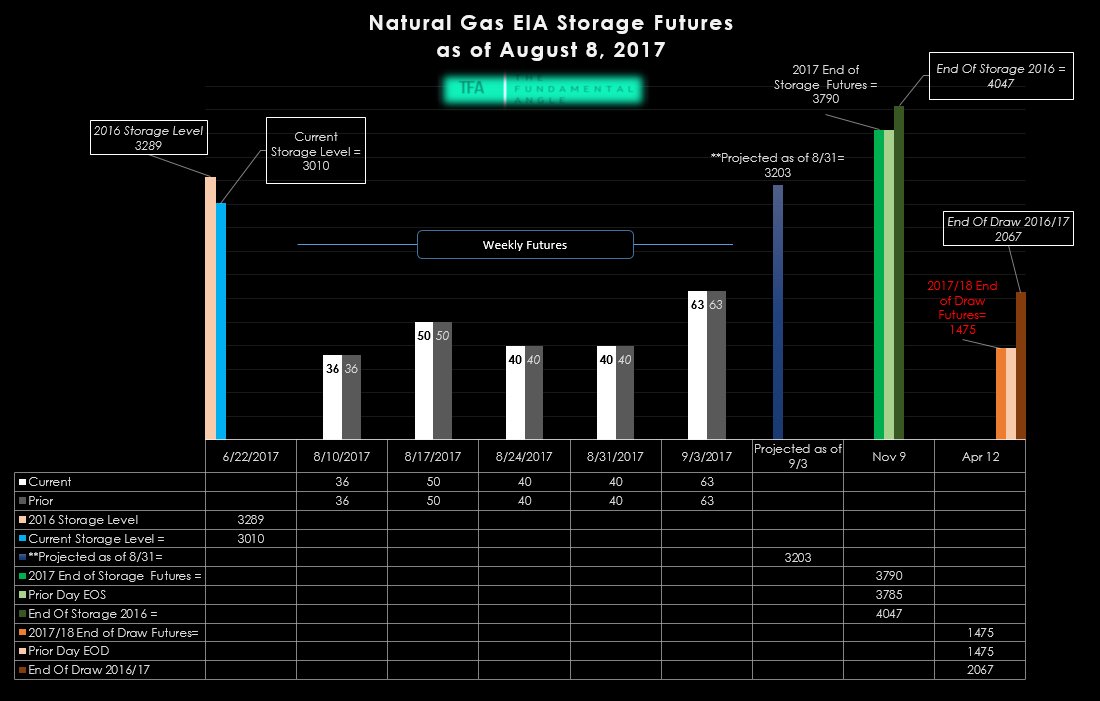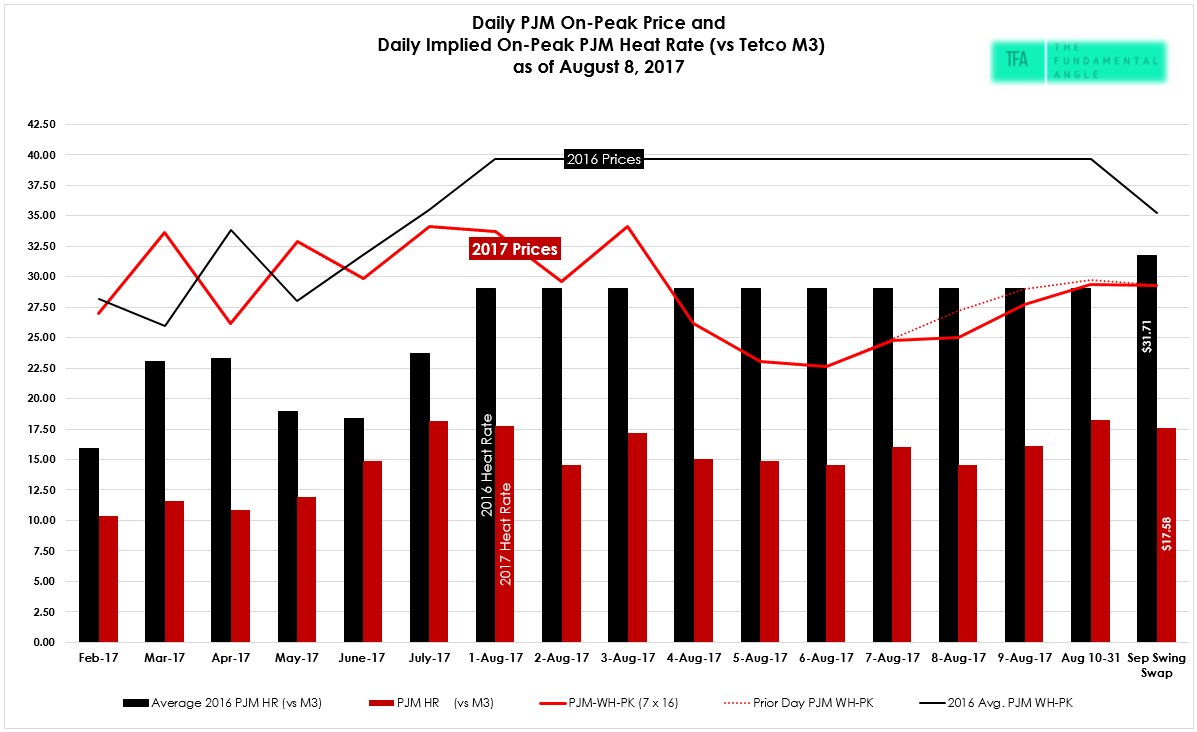 Current Storage Level vs. Last Year & 5-Yr
Current Storage Level: 3,010 Bcf 
Last year/Same Week: 3,289 (-279 Bcf  or -8.5%)
Year Avg./Same Week: 2,923 (+87 or 3%)  
Further Energy Analysis http://www.oottnews.com/index.html
Sources: TradersCommunity Reseach, Criterion Research
From the Traders Community News Desk