Take-Two Interactive Software $TTWO delivered again, shares ripped higher over 11% after the video game publisher and distributor reported earnings and raised guidance. Grand Theft Auto V and Grand Theft Auto Online again delivering.
Take-Two Interactive Software $TTWO delivered again, shares ripped over 11% after the video game publisher and distributor reported fiscal first-quarter profit earnings and raised guidance. The video game publisher and distributor swung to a profit, beat on revenue and increased it's guidance for the full year.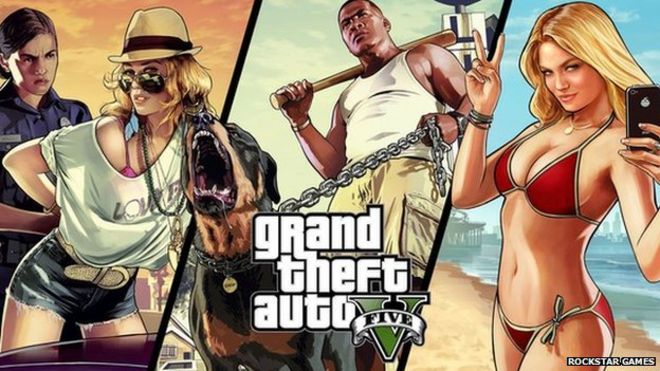 What is impressive with $TTWO is both Grand Theft Auto V and Grand Theft Auto Online remain among the company biggest contributors nearly four years after they were first launched for Playstation 3 and Xbox 360. NBA 2K17, WWE 2K17, WWE SuperCard and Mafia III all were top contributors.Red Dead Redemption 2 is not scheduled to take place until fiscal year 2018.
Earnings:
Earnings per share of $0.56 or 60.28 million, from a loss of $38.6 million, or 46 cents a share, a year earlier. Analysts surveyed by FactSet had forecast earnings of 20 cents a share. Revenue grew 34% to $418.2 million, beating the $281 million projected by analysts.
Reaction: TAKE-TWO INTERACTIVE SOFTWARE, INC NASDAQ: $TTWO
lunch $

88.48

+

9.09 (+11.45%)
Last earnings Take Two Interactive Software's stock was up over 8% before markets opened also. Take-Two continues to take in a larger share of total revenue through online channels. This is best evidenced by the success of Grand Theft Auto Online. Digitally-delivered revenue jumped 56.0% year-over-year to $268.20 million.
TTWO reported a 34% gain in revenues from US operations to $258 million in 2Q18, while International revenues rose 36%. Segment-wise, revenues of the digital online channel jumped 59% and other revenues. including physical retail rose 8%.
Recurrent consumer spending on items like virtual currency, downloadable add-on content, and micro- transactions soared 72.0% year-over-year and now make up 63.0% of digitally-delivered net revenue.
TTWO does great at keeping the customer happy, Net sales from recurrent consumer spending made up 58.0% of total net sales.
Grand Theft Auto V includes access to Grand Theft Auto Online, which initially launched in 2013. Rockstar Games is also known for developing brands in other genres, including the LA Noire, Bully and Manhunt franchises. Rockstar Games continues to expand on the company's established franchises by developing sequels, offering downloadable add-on episodes, content and virtual currency, and releasing titles for smartphones and tablets.
Software titles published by the company's Rockstar Games label are primarily internally developed. It expects Rockstar Games, its wholly-owned publisher of the Grand Theft Auto, Max Payne, Midnight Club, Red Dead, and other franchises, to continue to operate in the action/adventure product category and create groundbreaking entertainment by utilizing its existing titles, as well as developing new brands.
TTWO's 2K label has published various entertainment properties across all key platforms and across a range of genres, including shooter, action, role-playing, strategy, sports and family/casual entertainment.
2K's internally owned and developed franchises include the critically acclaimed, multi-million unit selling BioShock, Mafia, Sid Meier's Civilization and XCOM Enemy Unknown series. 2K also publishes highly externally developed franchises, such as Borderlands and Evolve. 2K's realistic sports simulation titles, including the company's primary NBA 2K series.
Guidance
$TTWO increased its expectations for full year sales with revenue between $1.65 billion and $1.75 billion. Earnings for the full year are expected between $1.00 per share and $1.25 per share. For the second quarter, the company expects earnings between $0.15 per share and $0.25 per share on revenue between $465.00 million to $515.00 million.
Source: TTWO, Alphastreet