The Indian job market continues to expand, for the third consecutive month in a row job openings are picking up. The latest Naukri JobSpeak report had 2,753 job postings an all-time high in September surpassing pre-COVID levels in September 2019 by 21 per cent.
"The continuous positive growth of the IT-software/software services sector has enabled major IT hubs to outperform other cities in the annual growth charts, it said. Bengaluru (133 per cent), Hyderabad (110 per cent), Pune (95 per cent) and Chennai (85 per cent) recorded the highest YoY growth in September.
Hiring activity was also positive in Delhi/NCR (72 per cent) while Mumbai and Kolkata both recorded 60 per cent growth. Among the tier-II cities, Ahmedabad (82 per cent) and Coimbatore (46 per cent) recorded the highest annual growth followed by Vadodara (33 per cent) and Kochi (19 per cent)," it said.
During this period, demand for senior professionals belonging to the 8-12 years (75 per cent) bracket witnessed a maximum increase followed by 4-7 years (65 per cent), 13-16 years (57 per cent,) 0-3 years (54 per cent) and above 16 years (38 per cent). Month-on-month, job postings rose 3 per cent compared with 2,673 during August, according to the report by Naukri JobSpeak.
Pawan Goyal, Chief Business Officer, Naukri.com said, "India is witnessing a never seen before activity in hiring. Fueled by the demand for IT professionals, it truly is heartening to see the industries recover at the onset of the festive season. The market witnessed 57 per cent YoY growth indicating strong revival of the market post pandemic. Majority of the sectors, cities and experience bands have recorded positive growth in both YoY and MoM charts in the month of September."
Source: News18
From The Traders Community Research Desk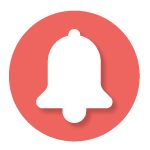 We'd like to notify you about the latest updates You can unsubscribe from notifications anytime