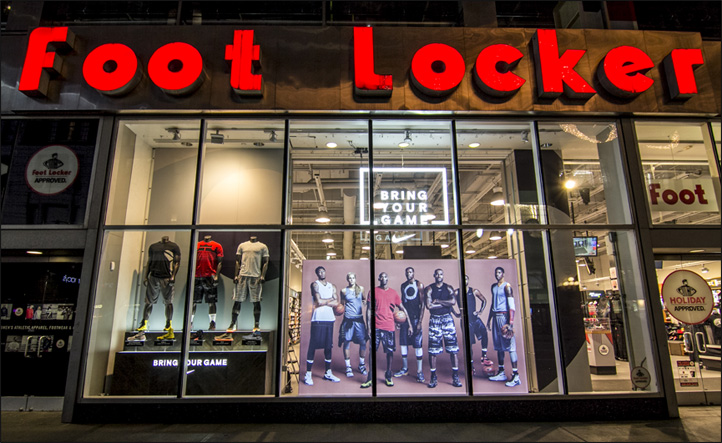 Foot Looker $FL has followed fellow sporting goods retailer Dicks Sporting Goods with a distastrous second quarter earnings report sending the stock down 21% premarket. This is the second straight quarter the company has missed earnings. $FL results wereaffected by the lack of innovative fresh products in the market and online competitors such as $AMZn and discounters.
Earnings: Earnings of 62 cents per share missing consensus estimate of 90 cents and declining 34% year over year. Revenue of $1,701 million were down 4.4% year over year and below consensus estimate of $1,813 million.
Reaction Foot Locker, Inc. NYSE: $FL Pre-market: 37.52 -9.91 -20.78%
Comparable-store sales (comps) fell 6% during the quarter. Gross margin contracted 340 basis points to 29.6% of sales. The selling, general and administrative expense rate rose 20 basis points to 19.9% during the quarter.
During the quarter under review, Foot Locker opened 24 new outlets, remodeled or relocated 38 outlets and shuttered 19 outlets. As of Jul 29, 2017, the company operated 3,359 outlets across 23 countries in North America, Australia, New Zealand and Europe. Apart from these, there are 68 franchised Foot Locker stores in the Middle East. Germany has 14 franchised Runners Point stores.
Guidance
$FL believes industry dynamics will continue in 2017, as a result of this it expects comparable sales decline in the range of 3-4% in remaining part of 2017.
Cash and Buybacks
Foot Locker ended the quarter with cash and cash equivalents of $1,043 million, long-term debt and obligations under capital leases of $126 million, and shareholders' equity of $2,894 million.
During the quarter, the company repurchased 350,000 shares worth $21 million and paid a quarterly dividend of 31 cents a share.
Source: Foot Locker; AlphaStreet
From The Traders Community News Desk