Natural gas futures had another listless week after EIA reported a natural gas storage build of +78 Bcf this week. Excitment comes from pipeline repairs and heat and storms, but only in the vernacular it seems.
From here weather models are key on the longevity of the heating season. The focus will continue on Sabine Pass and Mexico and perhaps LNG exports given Trade Wars are the overhang du jour. Technically the weekly support $2.522 is the .618 retracement of the move up from $1.611 to $3.994. For Fiboancci fans $3.50 is the .618 retracement of the move down from $3.994 to $2.522. KnovaWave notes the confluence of technicals, fundamental and herd or wave psychology. In natural gas the Marcellus break-even is $2.50 and $3.50 is the Haynesville break-even. Both those levels were also impulse exhaustions.
EIA's Weekly Gas Storage Report. Report Date: 6/28/18
Via TradersCommunity.com

Release Time

:

Friday July 6 2018 10:30 ET
Market Expectations
Actual +78

Bcf*

Prior

+66 Bcf

Consensus Forecast

+75

Bcf

Cons. Range: +68

to +81

Bcf
EIA swap: +75

to +77

@ CT 15.13
*R=Revised. The reported revision caused the stocks for June 15, 2018, to change from 2,004 Bcf to 2,008 Bcf. As a result, the implied net change between the weeks ending June 08 and June 15 changed from 91 Bcf to 95 Bcf.
Last Week's Report +66 Bcf #TCNG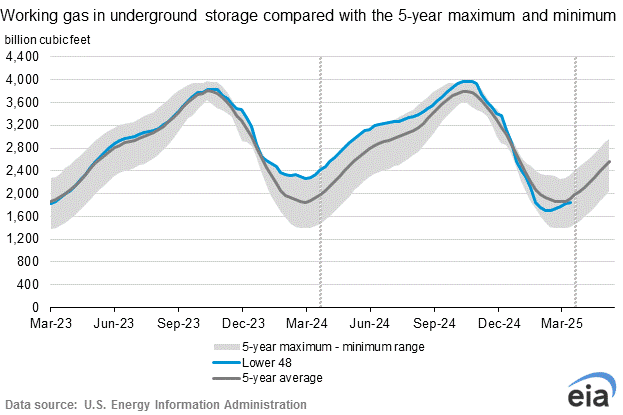 Natural Gas Futures Committment of Traders (COT)
Disaggregated Committment of Traders (DCOT) via RonH Data ‏@ronh999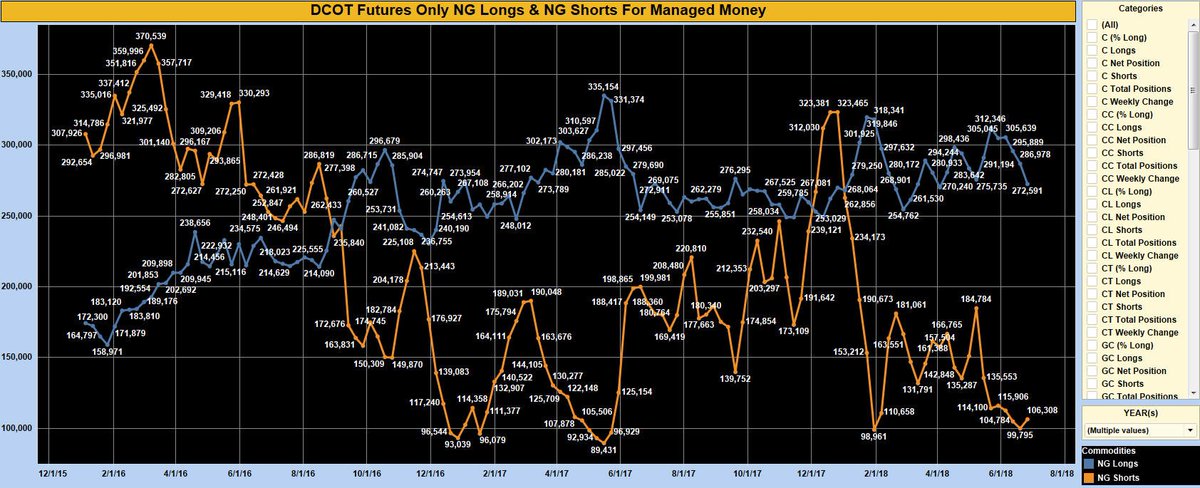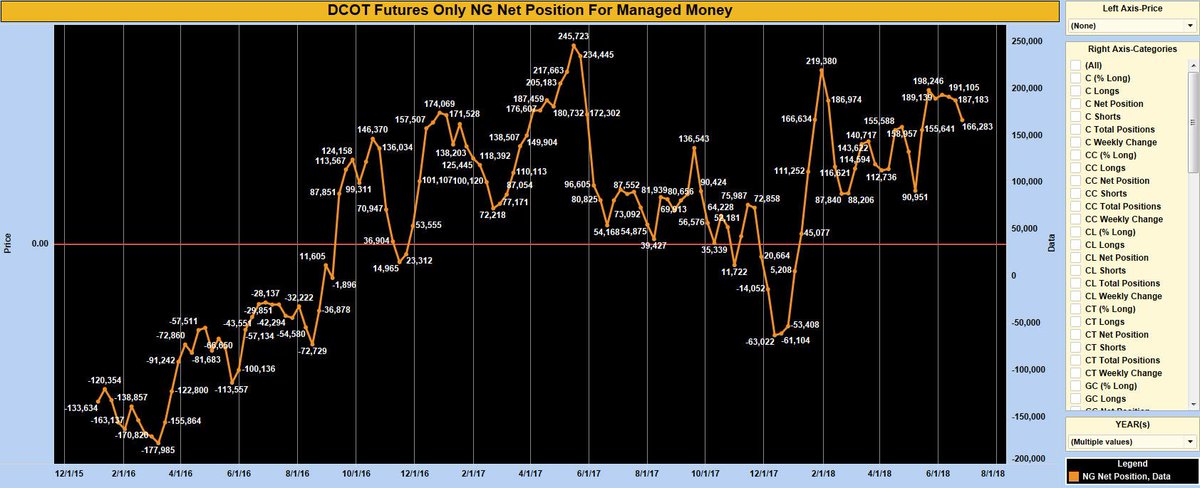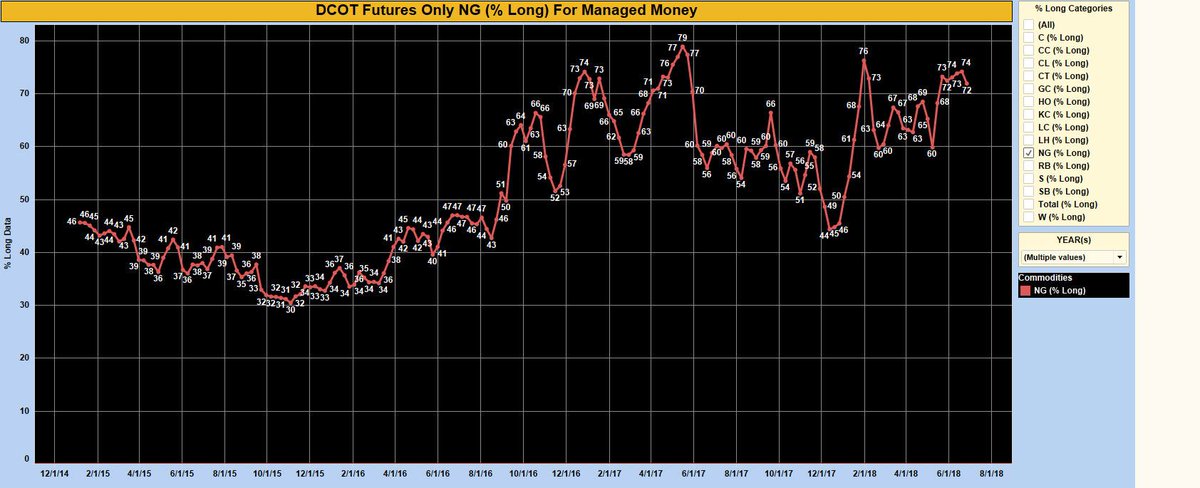 U.S. Natural Gas Use By State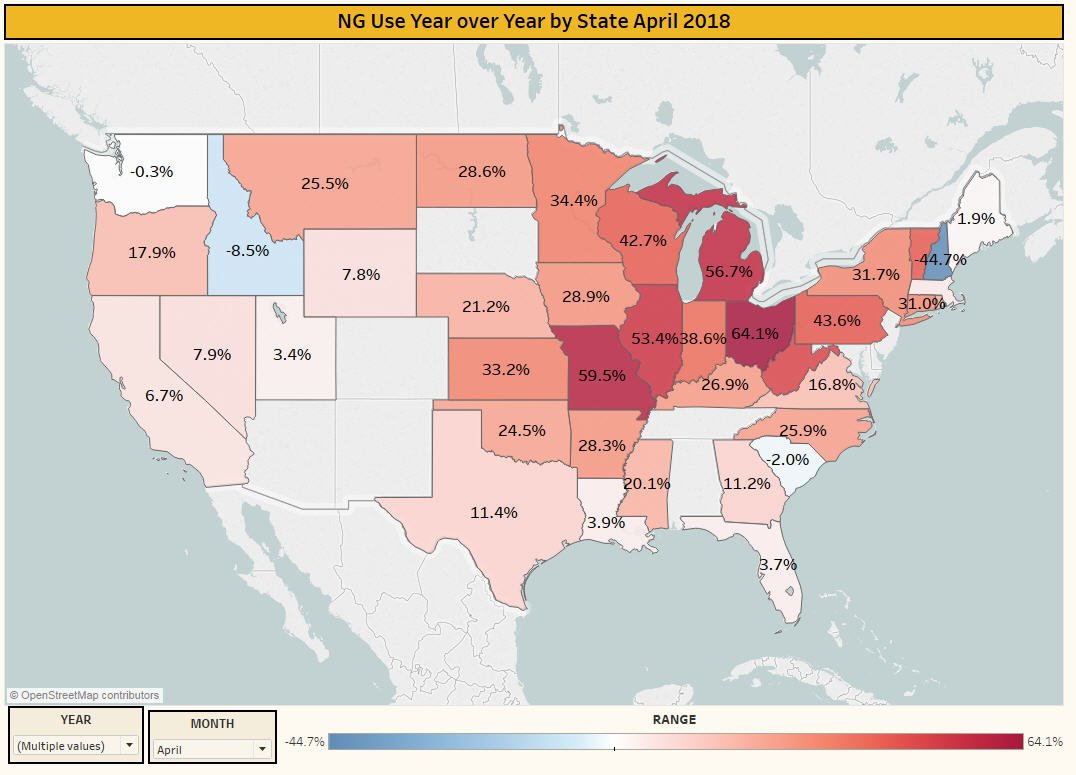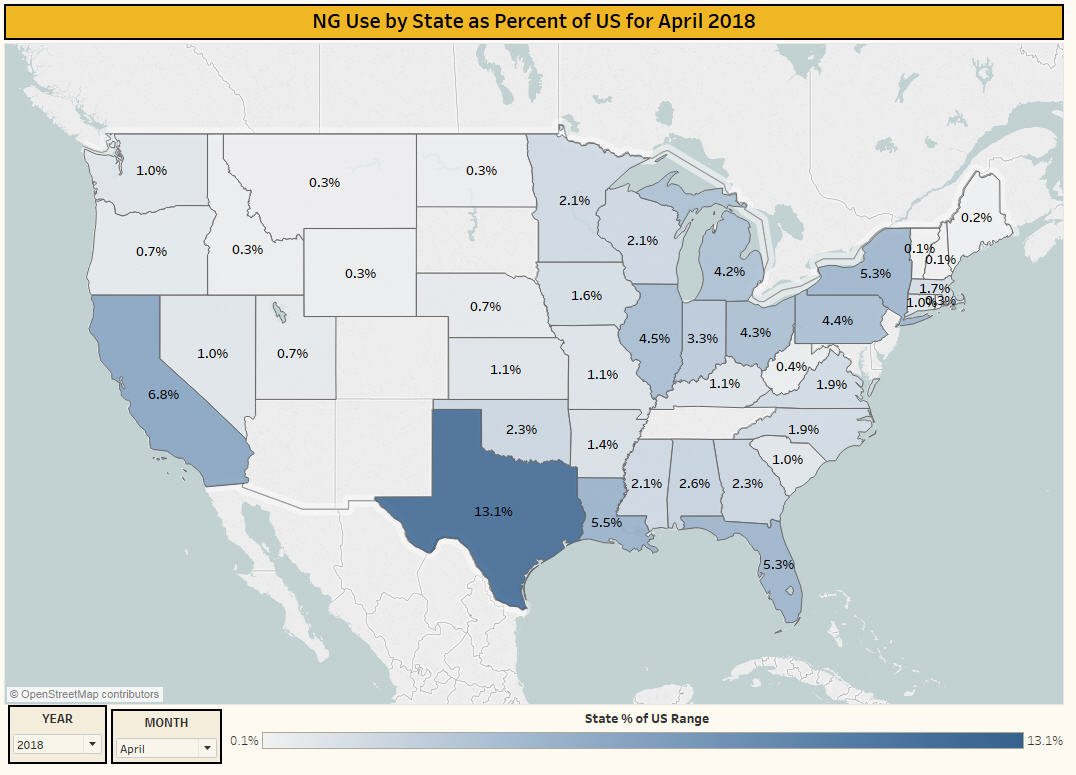 ++Charts via RonH @RonH999
Bentek Models
Bentek Models
Bentek S/D Model:

+ Bcf

Bentek Flow Model:

+

Bcf
- Bentek
Natural Gas Storage Forecasts
Surveys
Bloomberg Survey +78
DJ Survey +
Reuters Survey +74
Platts Survey +
Banks and Brokers
Tim Evans Citigroup +
Macquarie +
Raymond James +
TFS +
Analysts
AgWxMan +
Gabe Harris +
Shane Bolling +
Genscape +
Gabe Harris +
Kidduff Report +
Shura Li - Pira +
Peter Marrin - SNL +
NG Junkie +
Norse +
Andrea Paltry +78
Point Logic +
RonH +82
Schneider Electric
Donnie Sharp Huntsville +
Trade Mechanics +75
Andy Wiessman +
The Fundamental Angle with Brynne Kelly ‏@BrynneKKelly
It's never about a single Inventory report. It's the accumulation of Inventory reports that expose reality.... @BrynneKKelly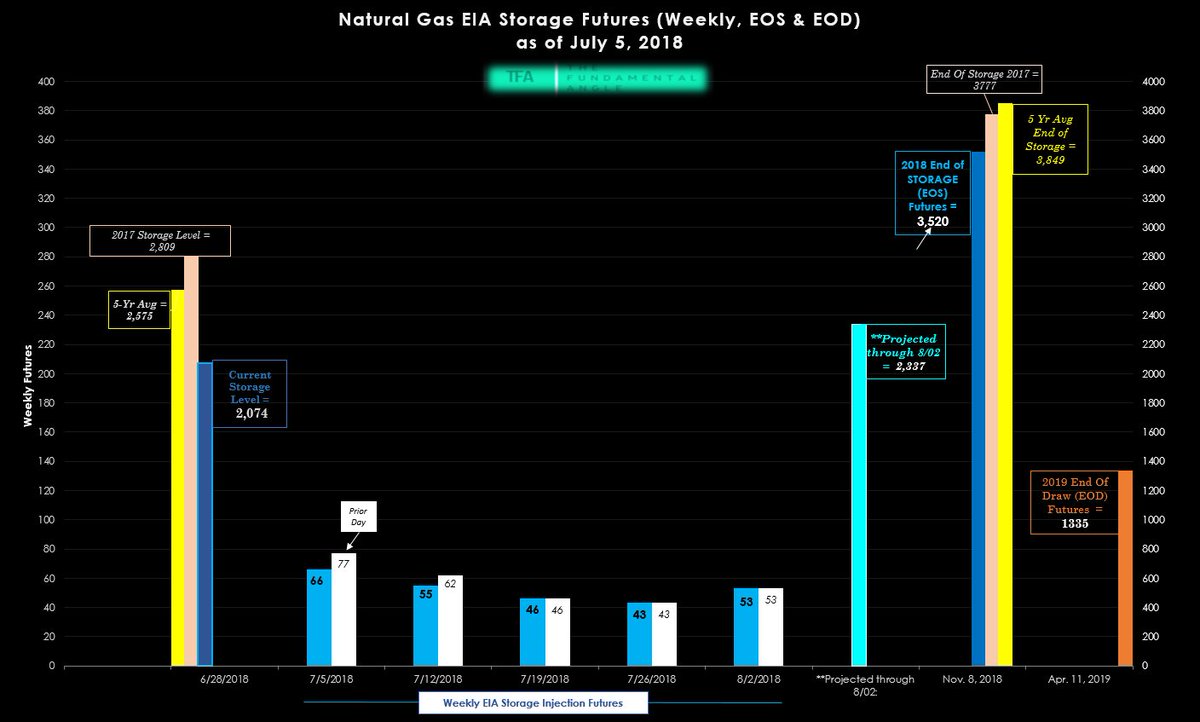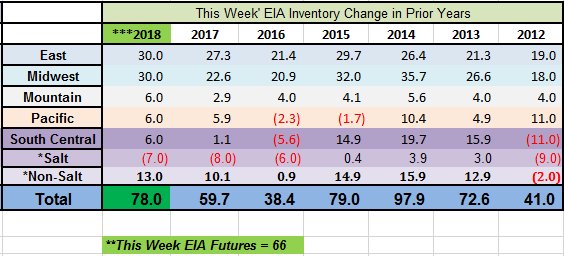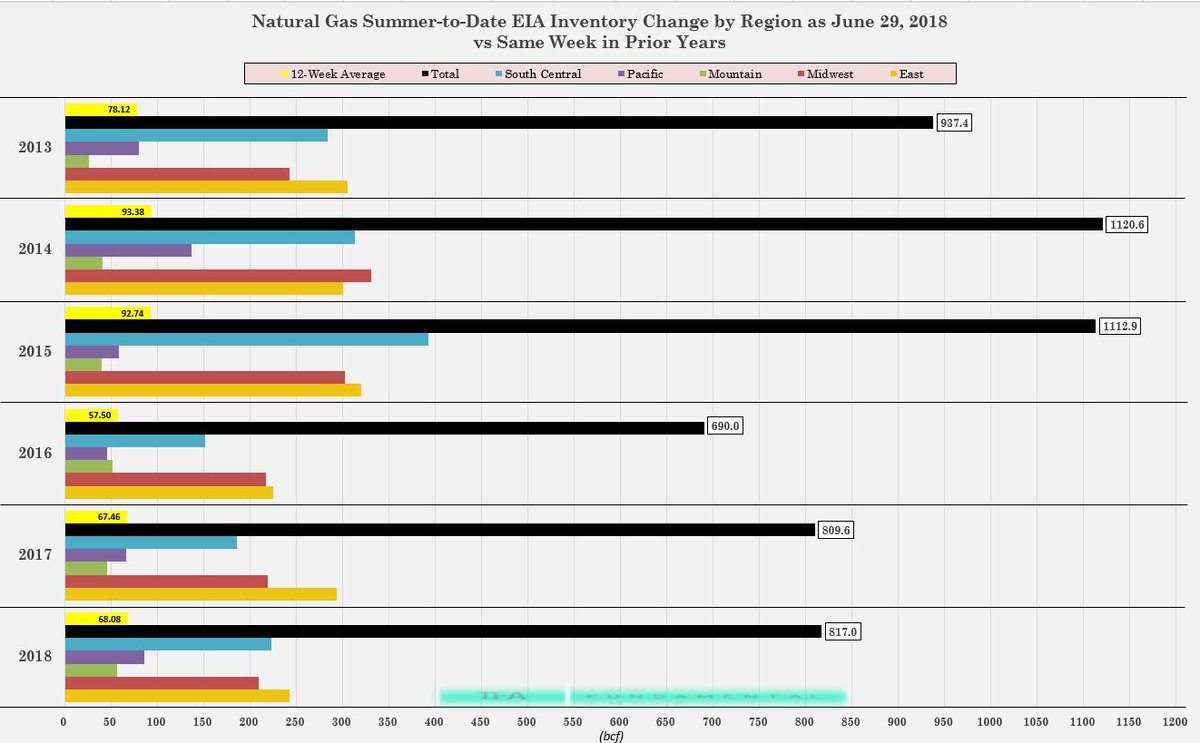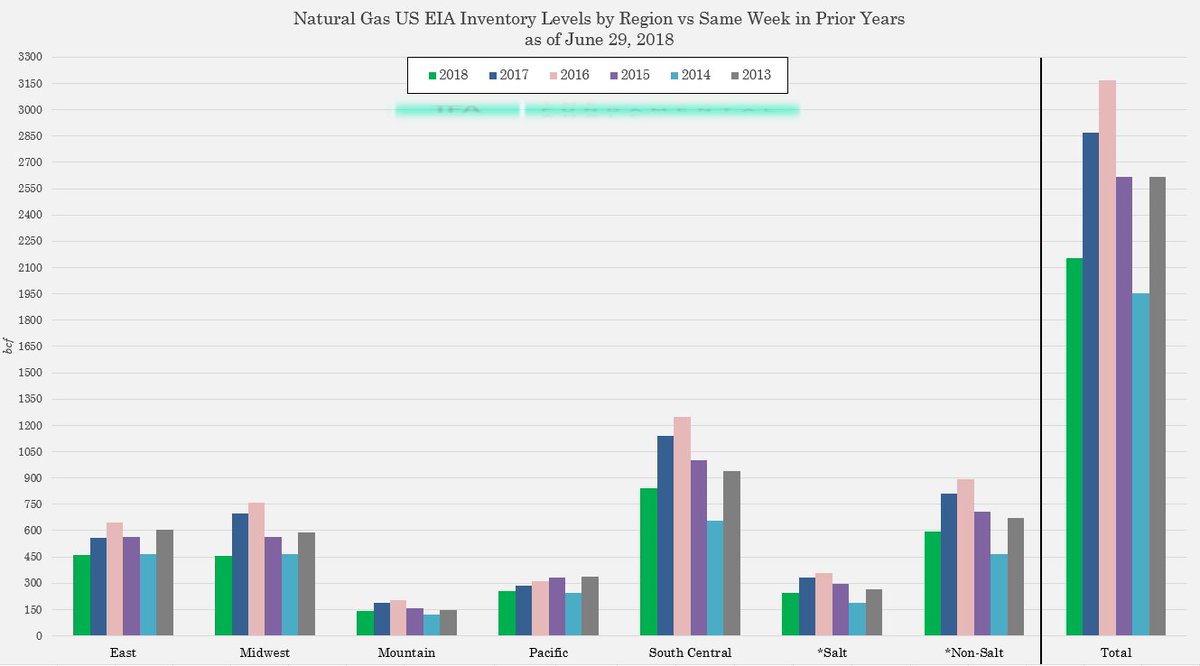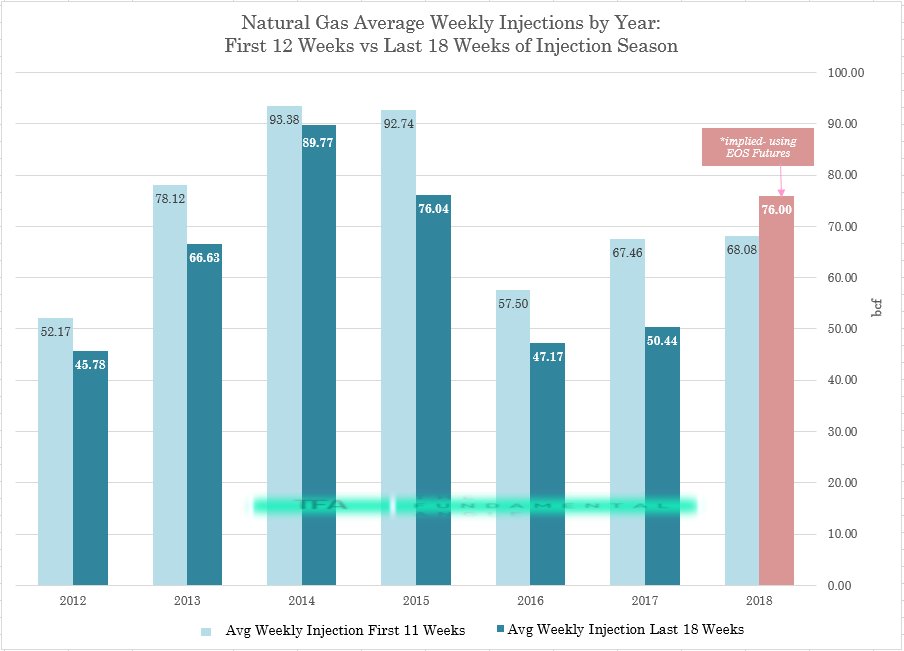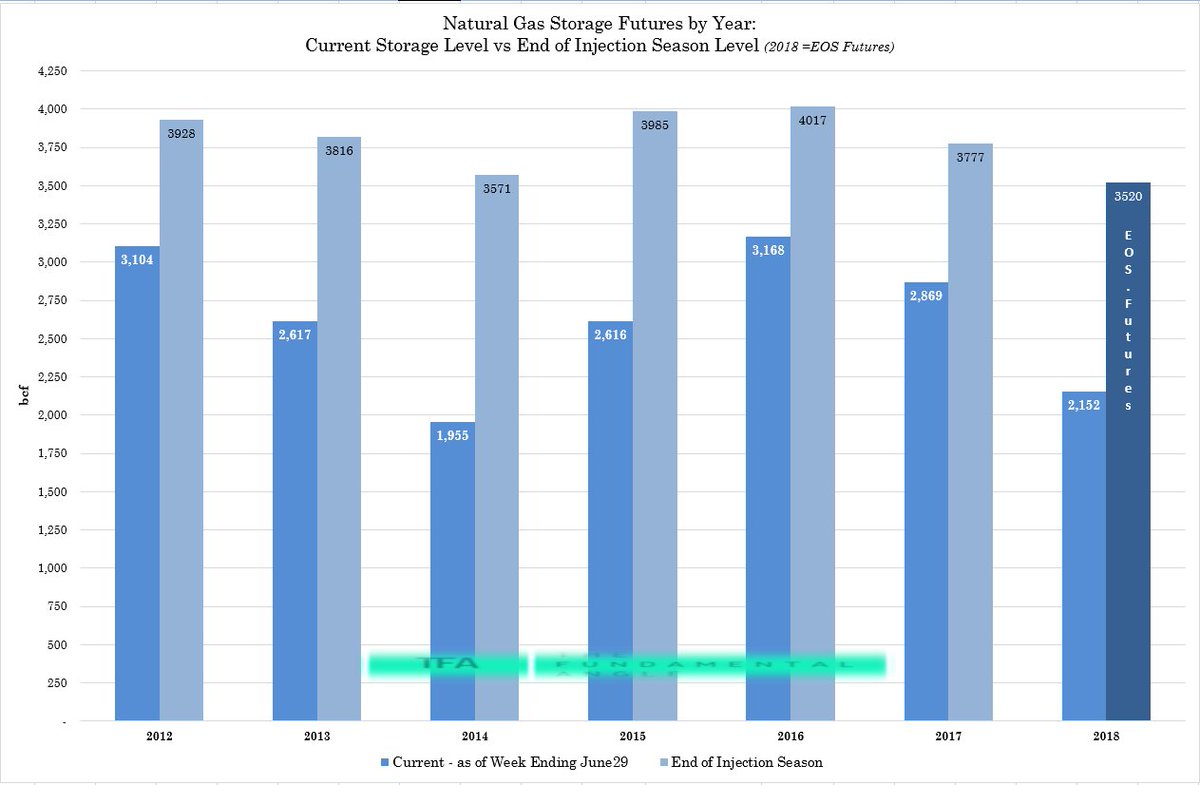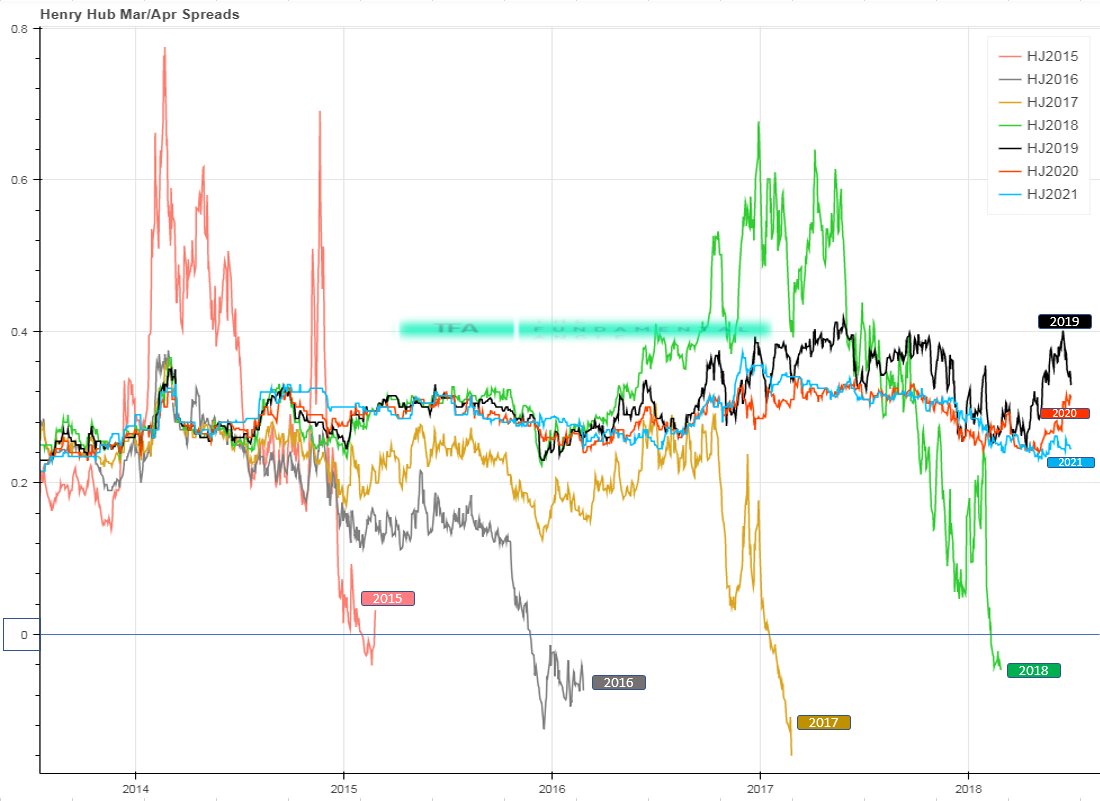 RonH Data with ‏@ronh999
Natgas Production for the month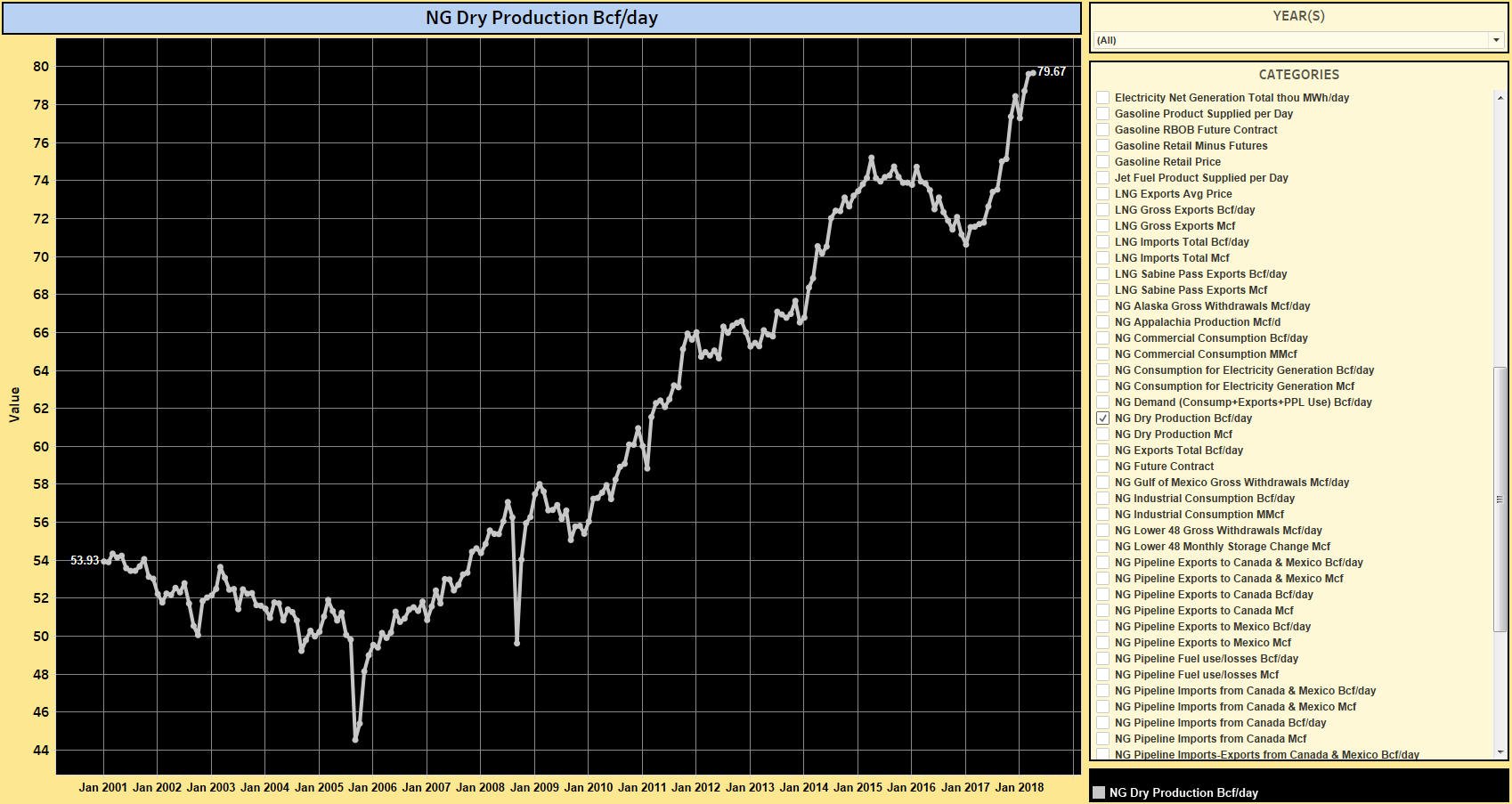 Natgas inventory for the week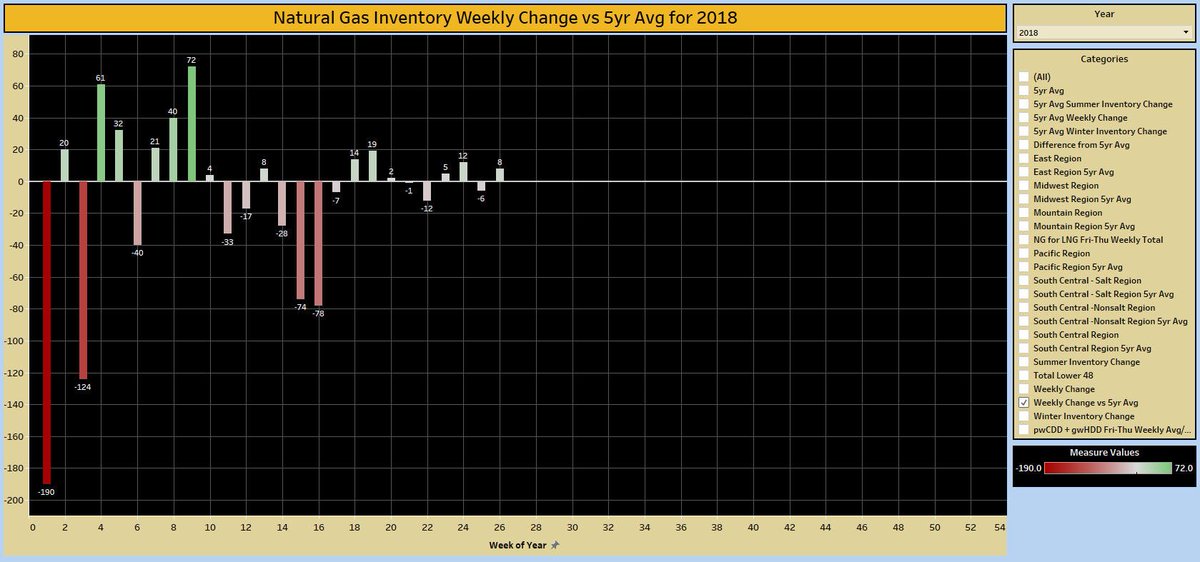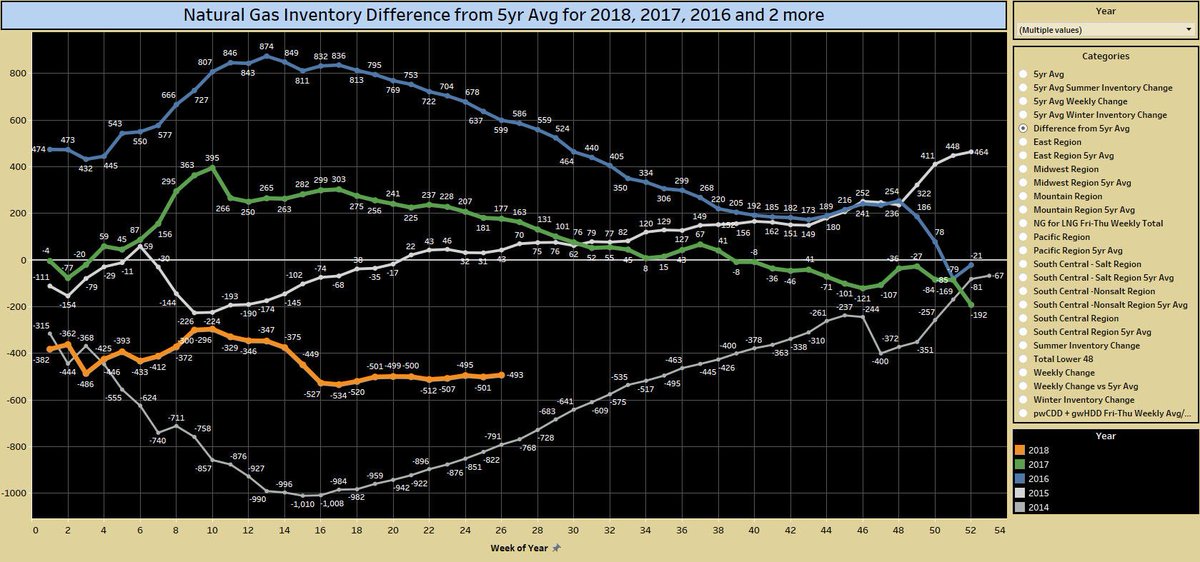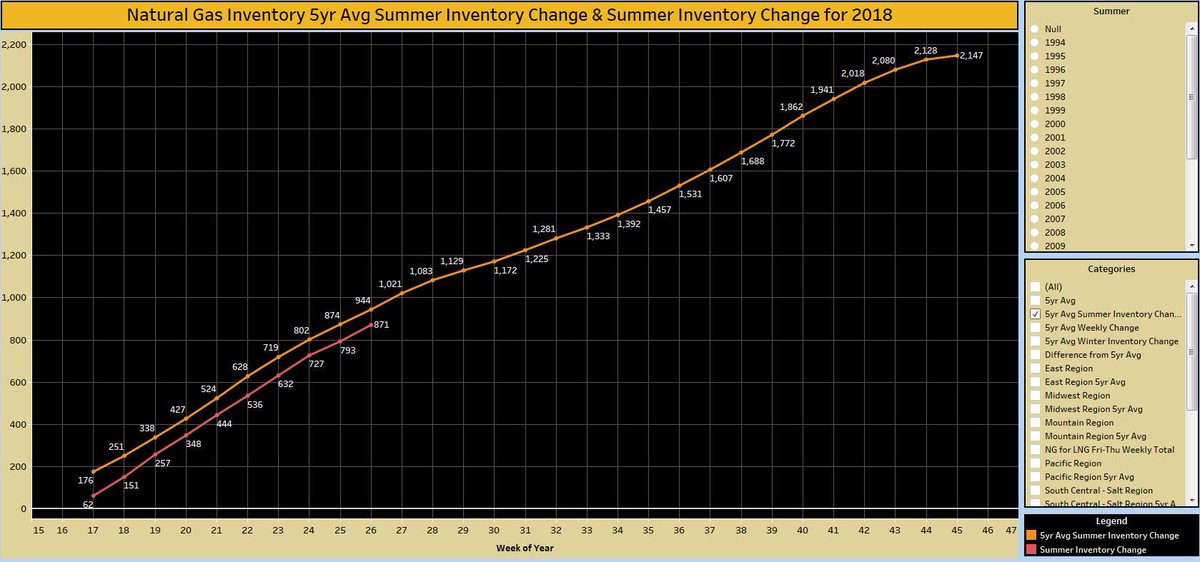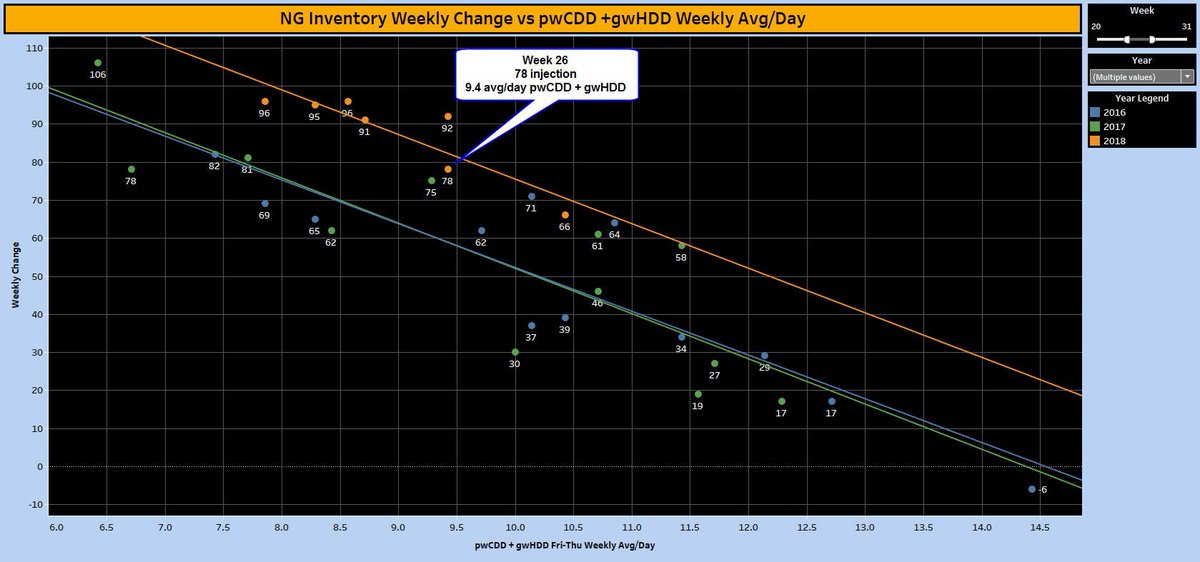 Key Pipeline Flows and Receipts - Incl Rover and Sabine - check daily with Ron @ronh999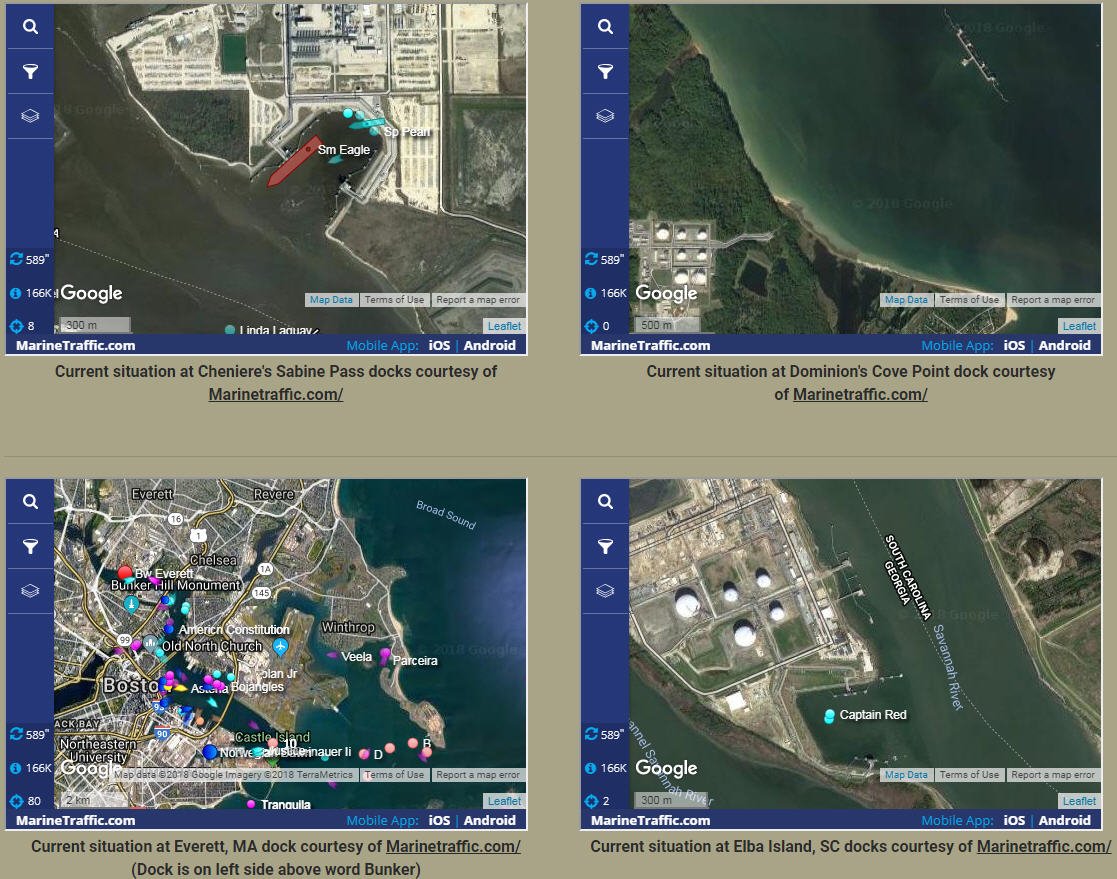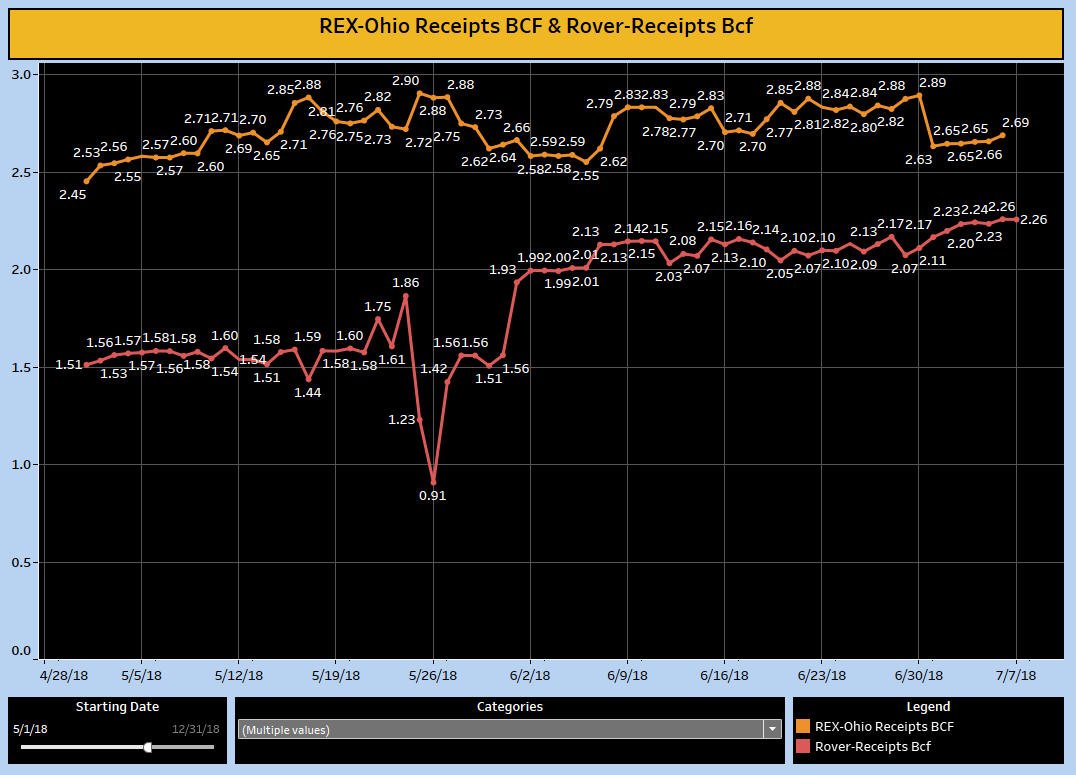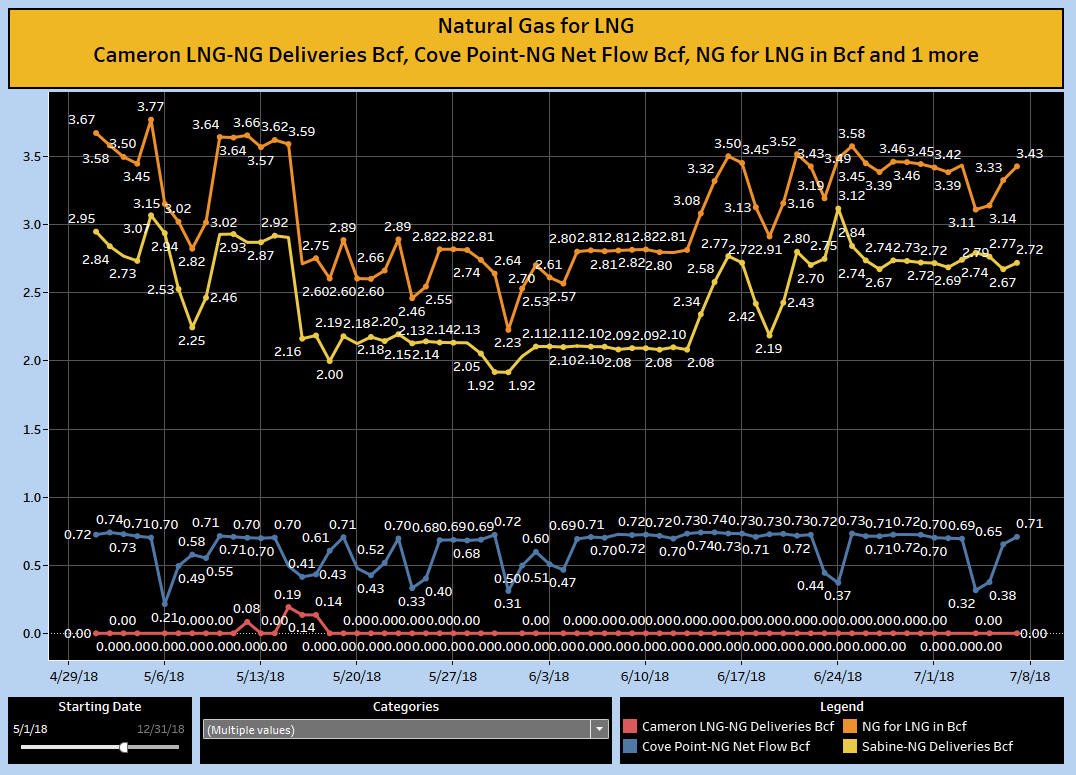 Nuclear Output - check daily with Ron @ronh999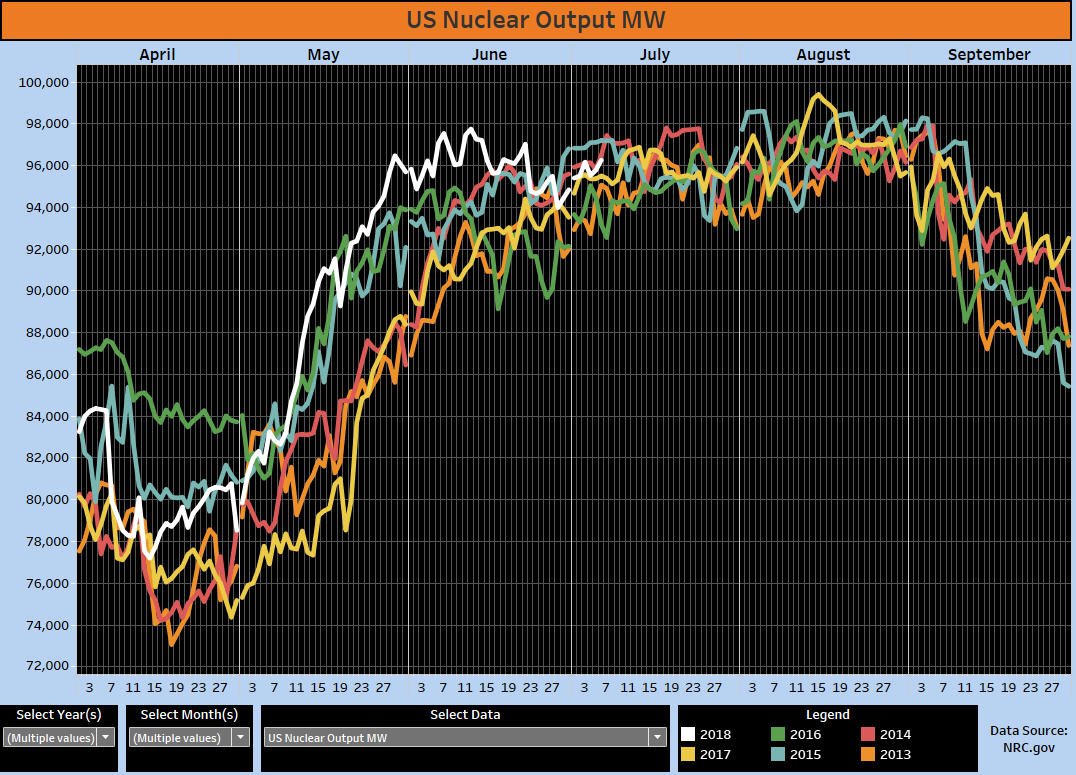 Current Storage Level vs. Last Year; 5-Yr
Current Storage Level: 2,152 Bcf
Storage 2016/Same Week: 2869
5Yr Avg/Same Week: 2654
Sources: TradersCommunity Research
From the Traders Community News Desk