Last week North America saw the coldest temperatures ever in some areas yet natural gas drew less than expected. Catch up when EIA releases it's weekly natural gas storage report this week?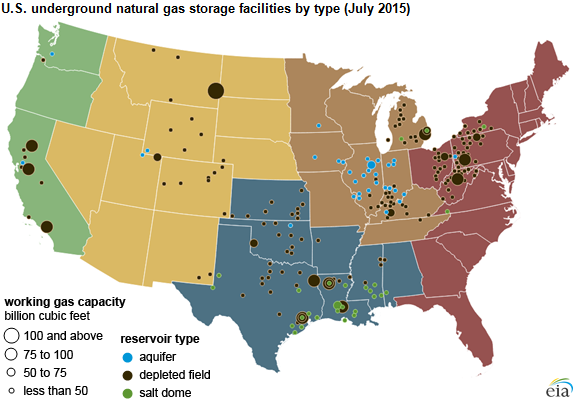 The previous record draw was 288 Bcf we look to beat it this week with a medium forecast of =335 Bcf. With weather voaltility comes basis market natural gas volaltilty especially in the North East. From here weather models are key on the longevity of the cold. Hub prices collapsed after last week's smaller expected draw and has been trying to bounce back to $3 after that rinse.
EIA's Weekly Gas Storage Report Report Date: 1/4/18
Via TradersCommunity.com

Release Time

:

Thursday January 11 2018 10:30 ET
Market Expectations
Actual

- 359 Bcf

Prior

-206 Bcf

Consensus Forecast

-335

Bcf

Cons. Range:

-305 to -365

Bcf
EIA swap:

-345 to -347

@ CT 15.13
Last Week's Report -206 Bcf #TCNG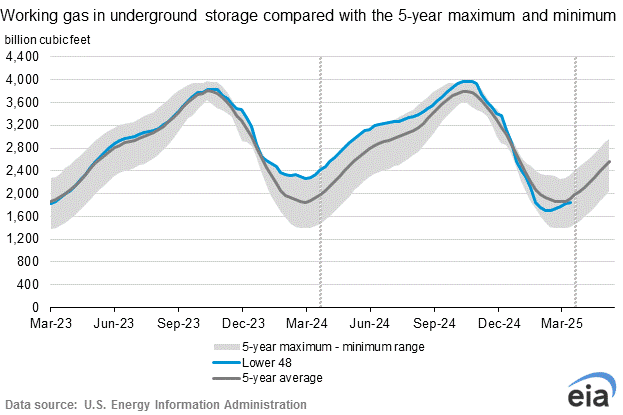 But then the cold crushed those exports: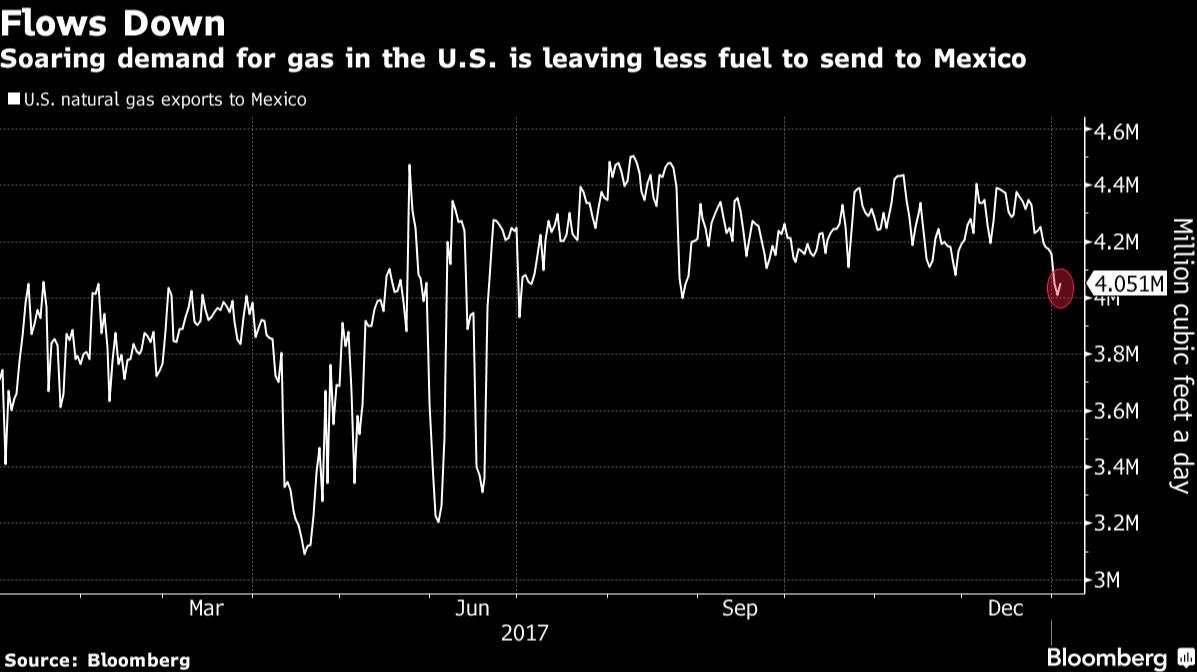 Bentek
Bentek S/D Model:

- 335 Bcf

Bentek Flow Model:

-339 Bcf
"Elevated levels of risk. With such an elevated sample withdrawal this week it is very unclear whether or not historical relationships between sampled and unsampled storage activity will hold in the region....The East and Midwest are also edging close to record pulls, and only the Mountain and Pacific will not have records draws."
Analysts Draw Forecasts
Bloomberg Survey - 336 Bcf

DJ Survey - 330 Bcf

Reuters Survey - 333 Bcf

Bentek Flow - 339 Bcf

Bentek S/D - 335 Bcf

Gabe Harris - 314 Bcf

Genscape - 352 Bcf

Andy Wiessman - 332 Bcf

Robry825 -365 Bcf

Platts - 337 Bcf

Norse - 331 Bcf

Shuya Li Pira - 343 Bcf

Peter Marrin SNL - 335 Bcf

Point Logic - 325 Bcf

Kidduff Report - 305 Bcf

Schneider Electric - 324 Bcf

Donnie Sharp Huntsville - 327 Bcf

TFS - 325 Bcf

Macquarie - 348 Bcf

Raymond James - 362 Bcf

Tim Evans Citi - 310 Bcf
The Fundamental Edge with @BrynneKKelly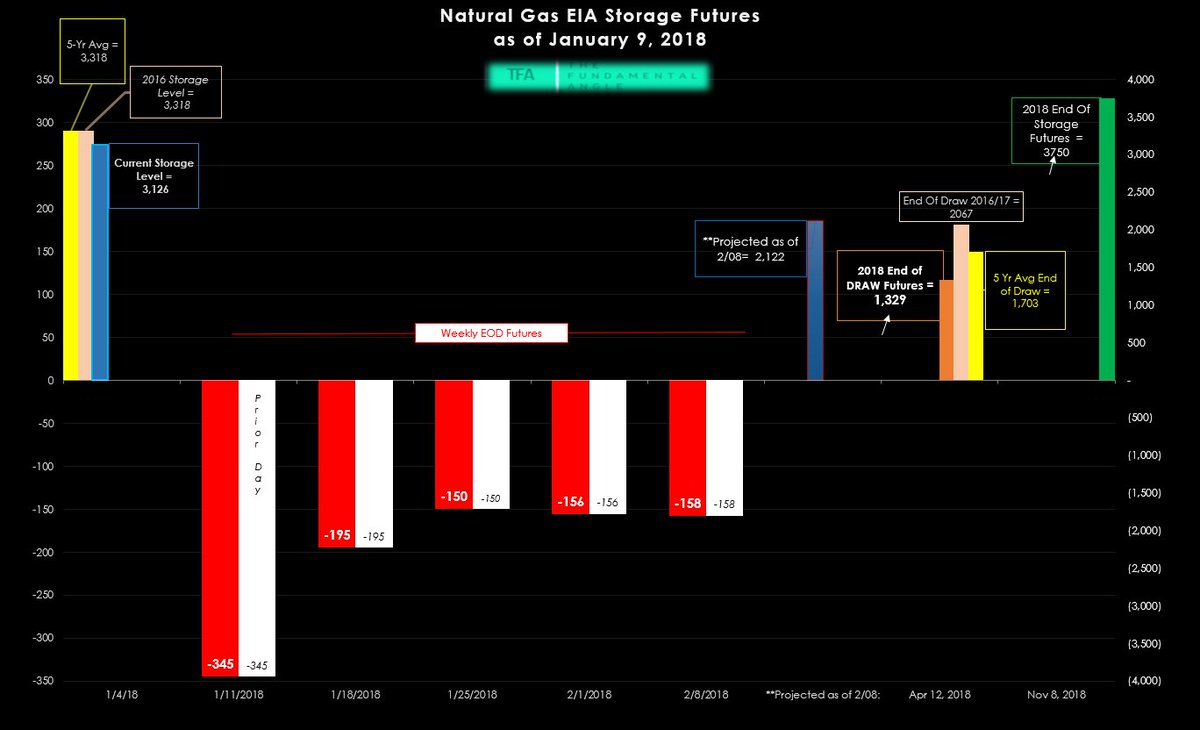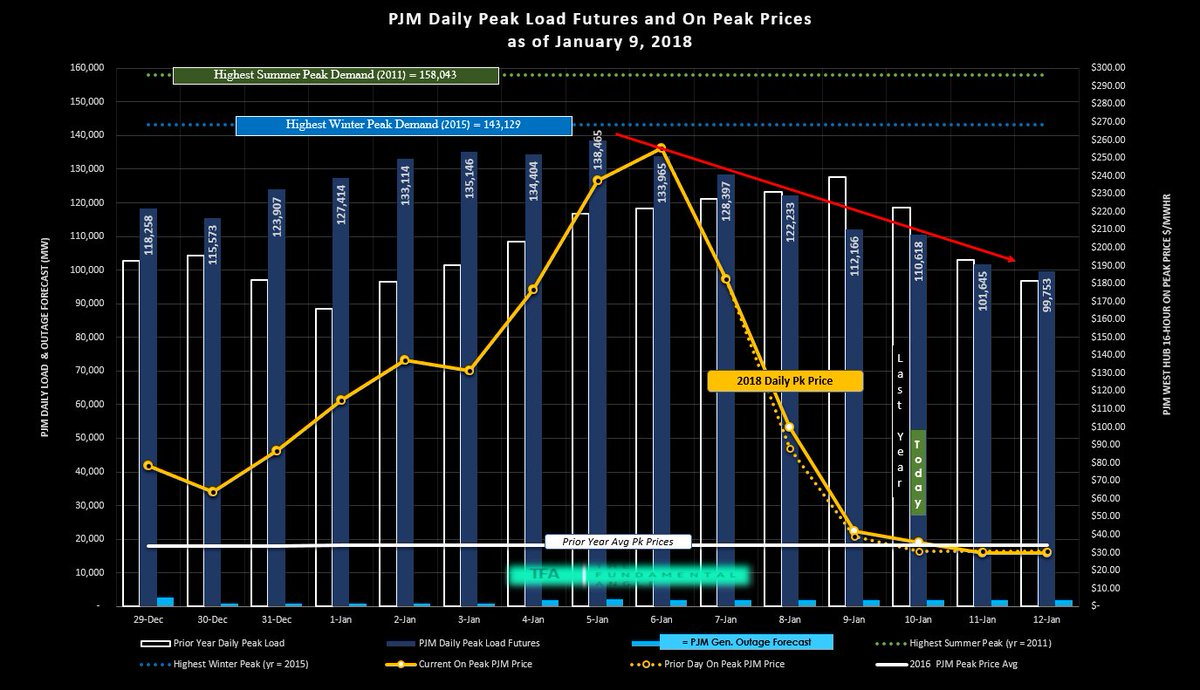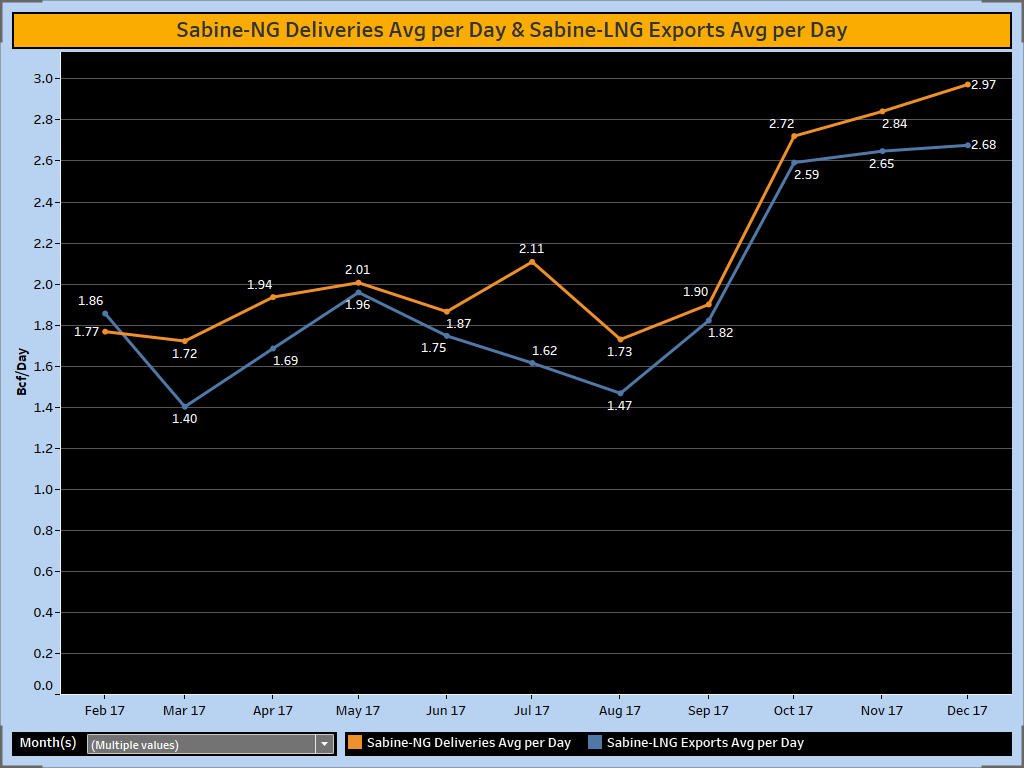 Current Storage Level vs. Last Year; 5-Yr
Current Storage Level: 3,126 Bcf
Storage 2016/Same Week: 3318
5Yr Avg/Same Week: 3417
Further Energy Analysis: Criterion Research
Sources: TradersCommunity Research, Criterion Research
From the Traders Community News Desk