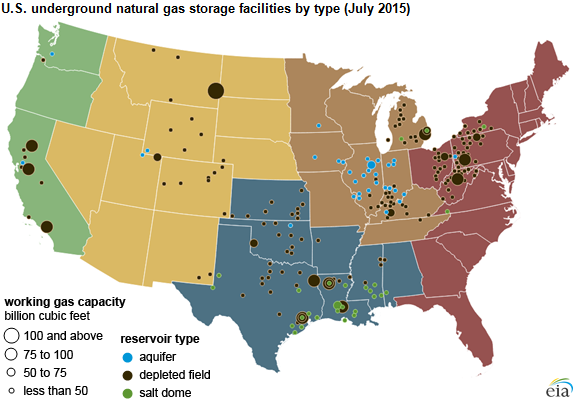 EIA's Weekly Gas Storage Report Report Date: 9/7/17
Release Time: Thursday Sept 14 2017 10:30 ET
Natural gas inventories were more than expected the EIA reported in it's weekly natural gas storage report Thursday. Working gas in storage was 3,311 Bcf as of Friday, September 8, 2017, a net increase of 91 Bcf from the previous week. The median was for a 85 Bcf Build and the EIA swap was at 88.
The report took into account the period after Hurricane Harvwey and Labor Day.
Market Expectations
Actual +91 Bcf Prior + Bcf
Consensus Forecast +85 Bcf
Cons. Range: +82 to +95 Bcf
EIA swap: +88 to +89 @ CT 15.13
Last Week's Report +53 Bcf #TCNG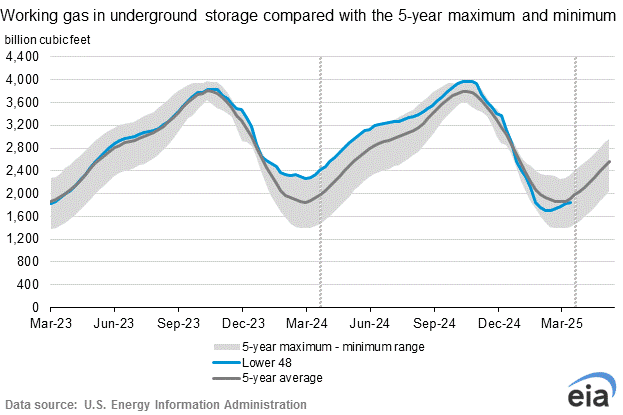 Analysts Build Forecasts
The Fundamental Angle
Brynne Kelly @BrynneKKelly
Natural Gas Storage Futures weekly EIA storage futures 9/13 (EIA Swap)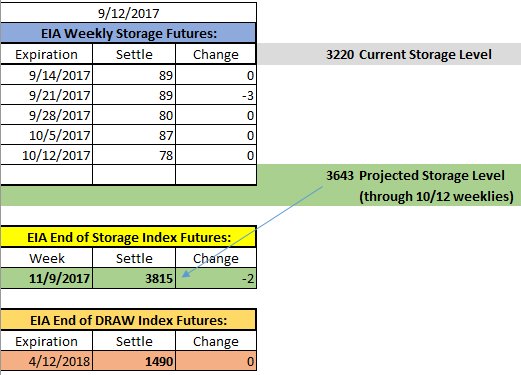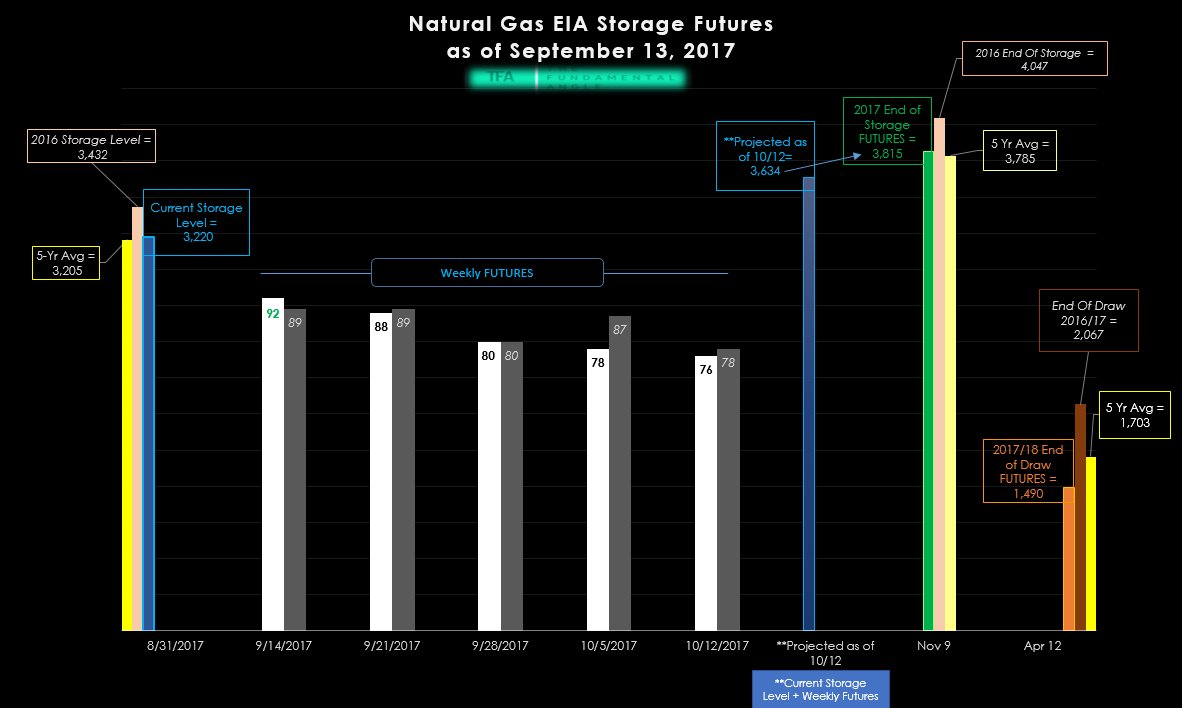 Current Storage Level vs. Last Year & 5-Yr
Stocks were 179 Bcf less than last year at this time and 43 Bcf above the five-year average of 3,268 Bcf.
At 3,311 Bcf, total working gas is within the five-year historical range.
A look at what was affected by HArvey
TS Harvey path to USGC refineries & transportation fuels infrastructure in the path.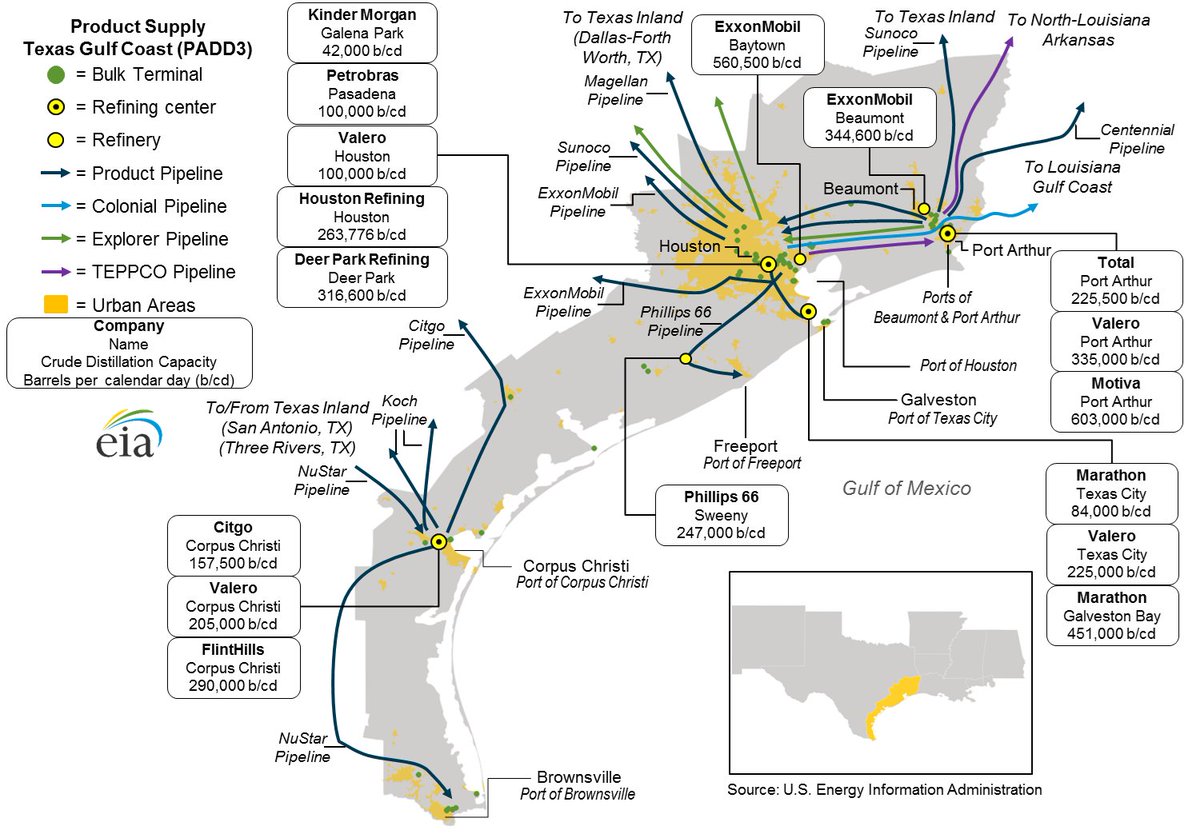 Further Energy Analysis http://www.oottnews.com/index.html
Sources: TradersCommunity Research, Criterion Research
From the Traders Community News Desk