The US has been gaining LNG export share after Australia and Qatar with Houston based Cheniere Energy the leading American exporter from Sabine. We monitor price, weather, political affects affecting US liquid natural gas and for global demand.
Cheniere at Sabine Pass Terminal
The US shipped 2.8bn cubic feet a day to overseas markets during the first 10 months of 2018, according to the EIA setting the US on target to become the world's third largest LNG supplier by 2020, with six export facilities.
There are eleven existing regasification, or import, LNG terminals in the United States. These facilities are located in Pascagoula, Massachusetts; Hackberry, Louisiana; Lake Charles, Louisiana; Sabine Pass, Texas; Freeport, Texas; Everett, Massachusetts; Cove Point, Maryland; and Elba Island, Georgia. LNG is imported to these facilities from Trinidad and Tobago, Algeria, Egypt, Malaysia, Nigeria, Qatar and Oman.
LNG Prompt Futures Watch
via RonH Data ‏@ronh999++Charts via RonH Follow @RonH999 For Daily Updates on Twitter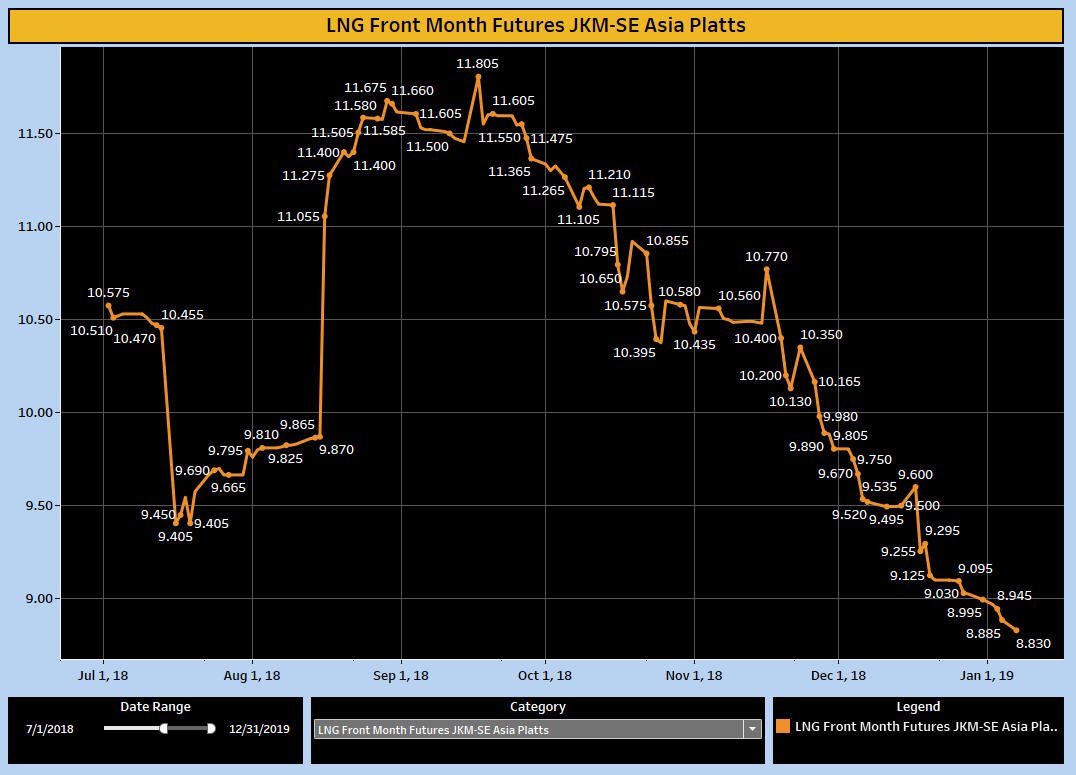 Natural Gas LNG Watch
Natural Gas Feed to LNG facilities Sabine Pass, Cameron, Cove Point & Corpus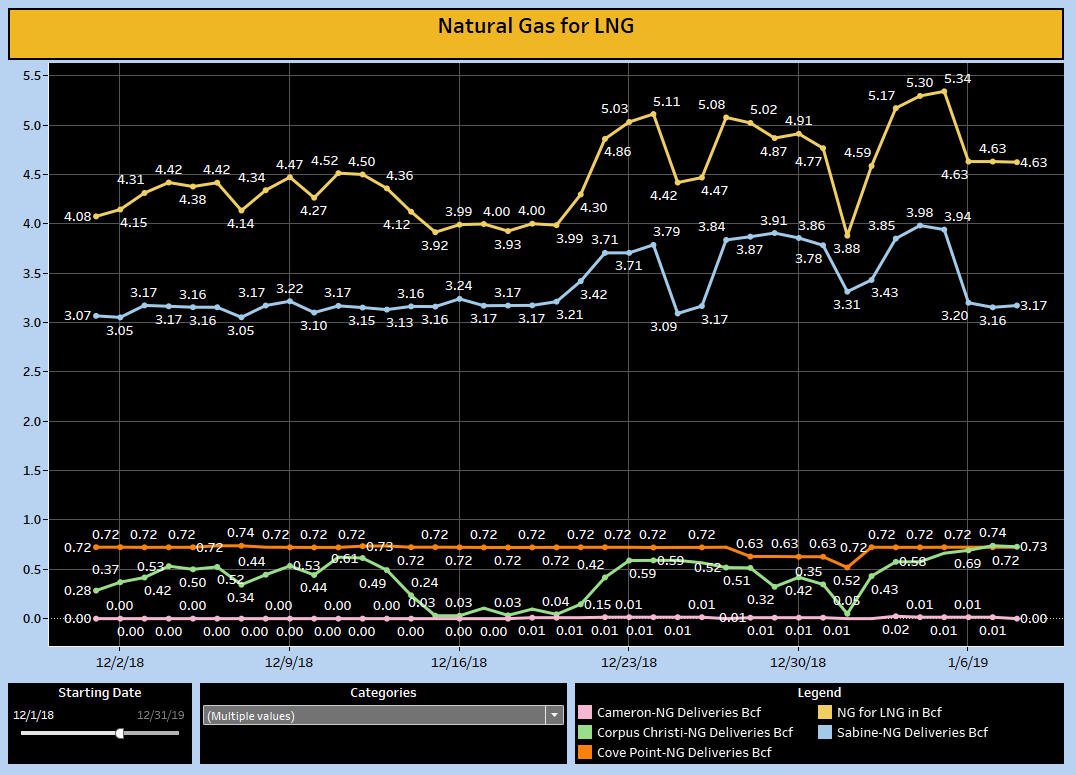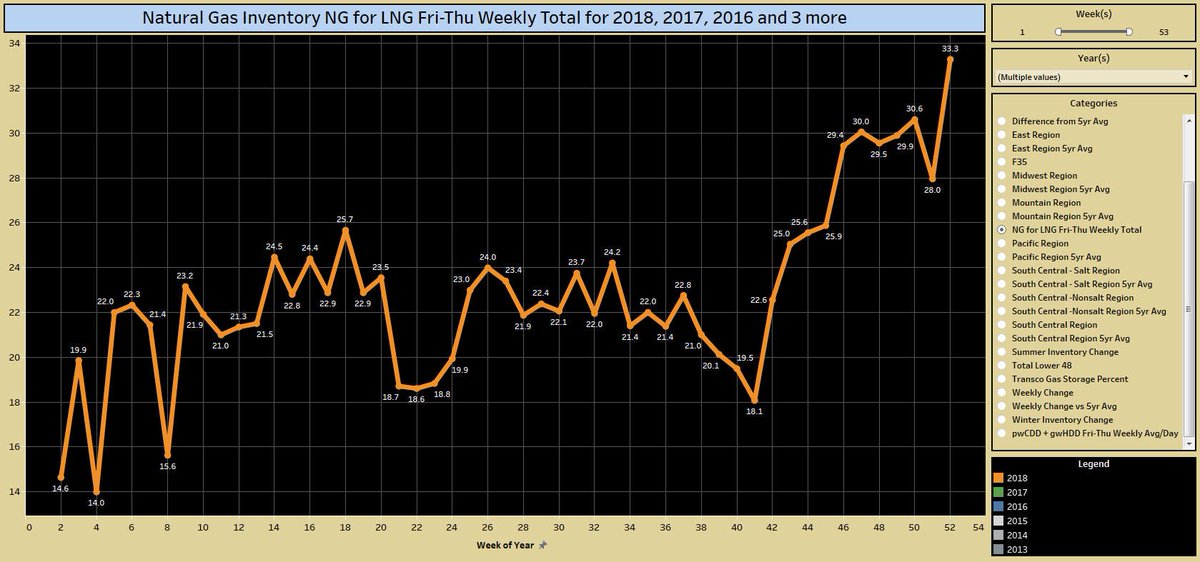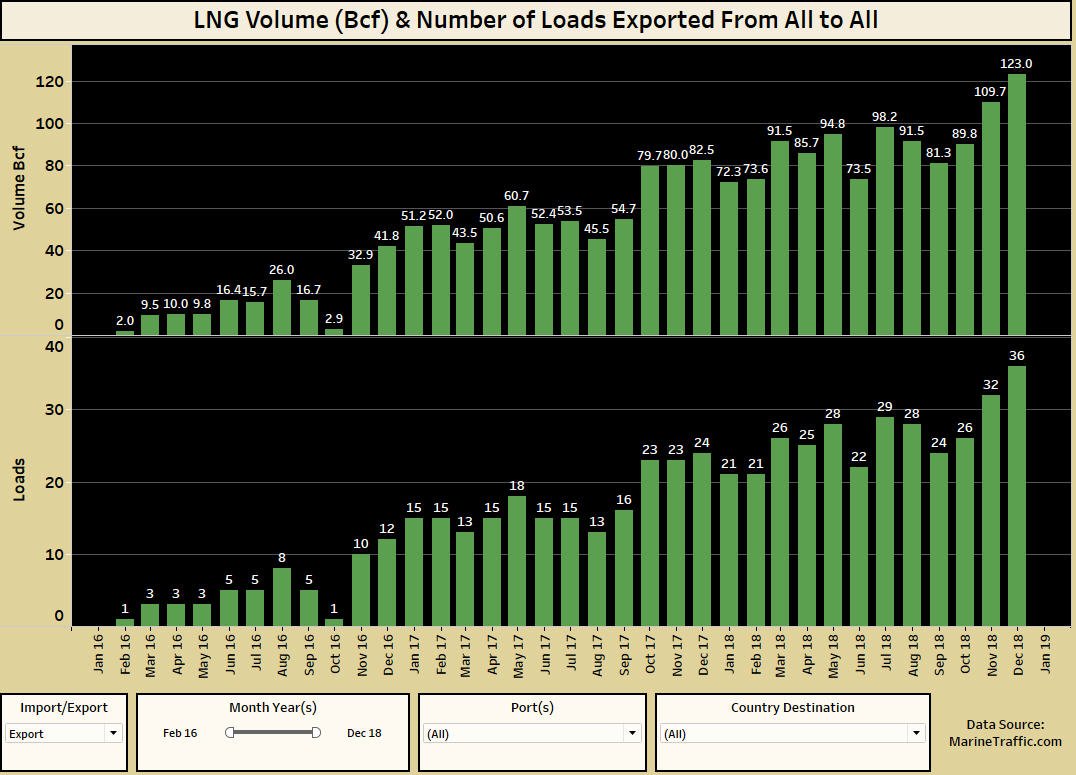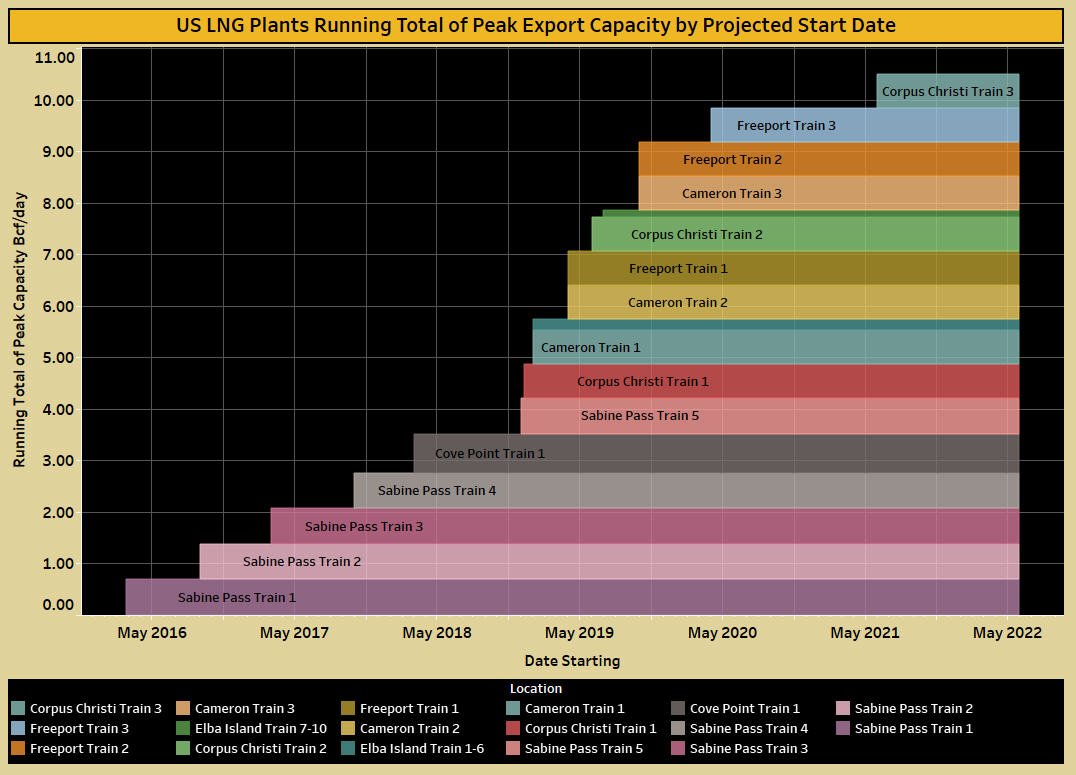 US Natural Gas Exports via Pipelne to Mexico
++Charts via RonH @RonH999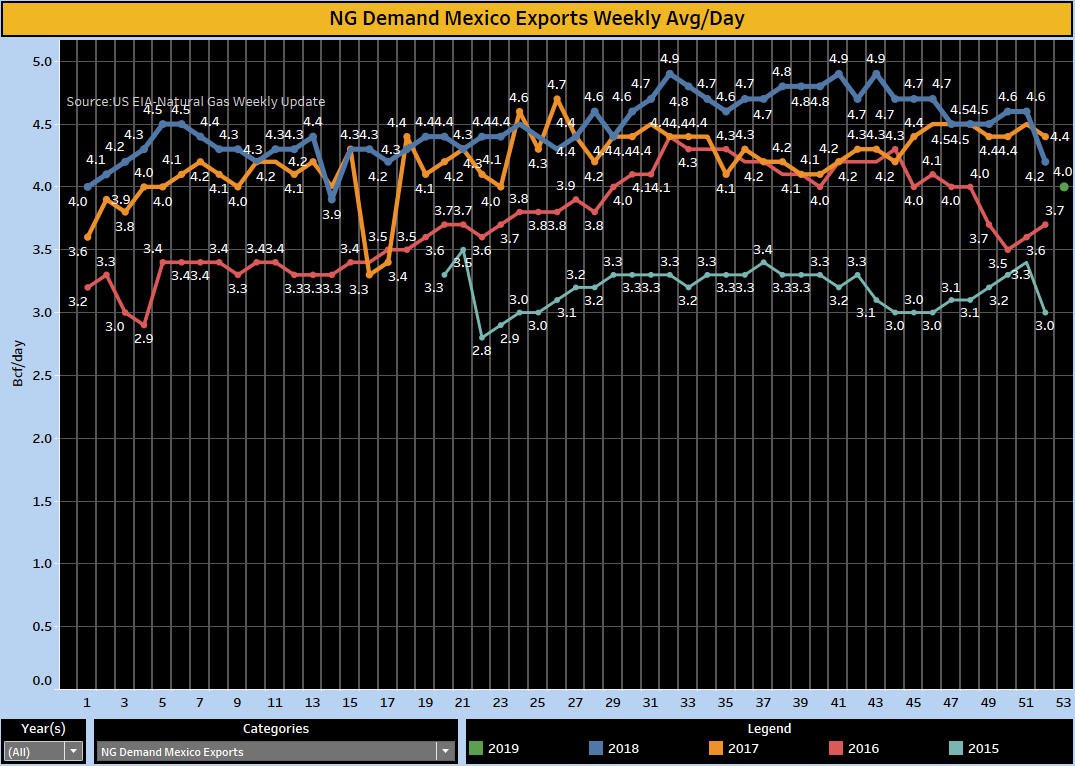 Sources: TradersCommunity Research, RonH Energy
From the Traders Community Research Desk