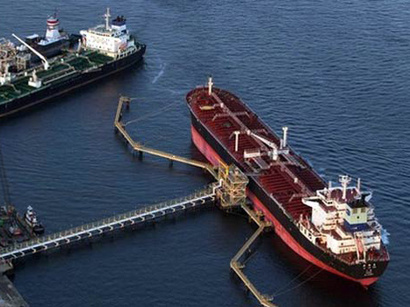 Ukraine in July started buying crude oil from Iran from just $236,000 worth in June to $5.442 million in July. The figures were released by the State Fiscal Service citing foreign economic activity code 2709. In actuality the number could be much higher given the percent to avoid the official coding.
Between January and July 2017 Ukraine imported 508,105 tonnes of crude oil worth $213,001 million. The major sources are Azerbaijan with $183.858 million, followed by Kazakhstan with $17.504 million and then Iran for $5.678 million. The $5.961 million is from a group of smaller trade deals sourced from other nations.
During July 2017 Ukraine imported 152,655 tonnes of oil for $30,224 million. While the Iranian amount is not huge it is significant given the fight for new market share in the post OPEC - Non-OPEC production cut era. Where does this put Russia with Iran in it's own backyard, and the annexation of the Crimean peninsula which just happens to bw the leading port in the hydrocarbon rich Black sea. 
The Government of Ukraine has undertaken an ambitious path towards energy security and independence in recent years. Since the 'Revolution of Dignity' in 2014, Ukraine has taken necessary steps to diversify fuel supplies, improve the output and production of electricity, oil, and natural gas, all efforts aimed at increased energy independence. 
Russia's Gazprom controls almost a fifth of the world's gas reserves and supplies more than half of Ukraine's. Back in 2014 Ukraine signed a $10 billion shale gas deal with Chevron "that the ex-Soviet nation hopes could end its energy dependence on Russia by 2020." with "Chevron to explore the Olesky deposit in western Ukraine that Kiev estimates can hold 2.98 trillion cubic meters of gas." Similar deals had been struck already with Shell and ExxonMobil.
Source: Interfax-Ukraine, Ukraine Government
From The Traders Community Research Desk