Energy Transfer Partners on Friday asked FERC to approve the startup of the final two laterals on its 3.25 Bcf/d Rover natural gas pipeline. $ETP seeks to create additional capacity to meet downstream demand stranded in the Applachian Basin.
ETP in a filing asked The Federal Energy Regulatory Commission (FERC) for approval as shippers have "urgently requested" that Rover place into service the CGT and Sherwood laterals, as well as associated compression and metering stations. Shippers seek to allow their stranded Appalachian Basin gas supplies to be delivered to Midwest markets. The filing seeks approval of commencement of service by September 15.
The Rover pipeline is designed to move gas from the Marcellus and Utica shale production areas across the US as well as to the Dawn Hub in Ontario.
"The project schedule for rehabilitation and restoration of the remaining ground movement areas outside of the construction right-of-way for the CGT lateral and the Sherwood lateral forecasts completion by December 18, 2018, and January 2, 2019, respectively," ETP said.
This request followed FERC's August 23 approval of the start of service on Rover's Burgettstown and Majorsville supply laterals as well as associated compression and metering stations (CP15-93). That was expected to allow for 100% of long-haul contractual commitments to begin this Saturday.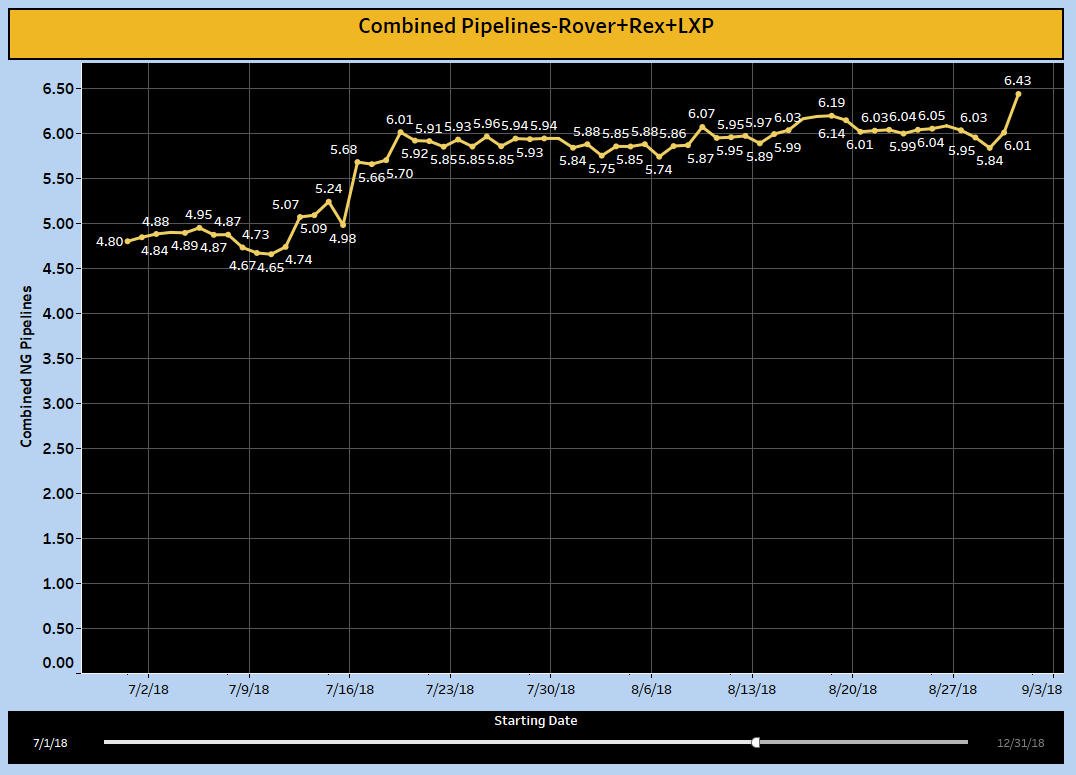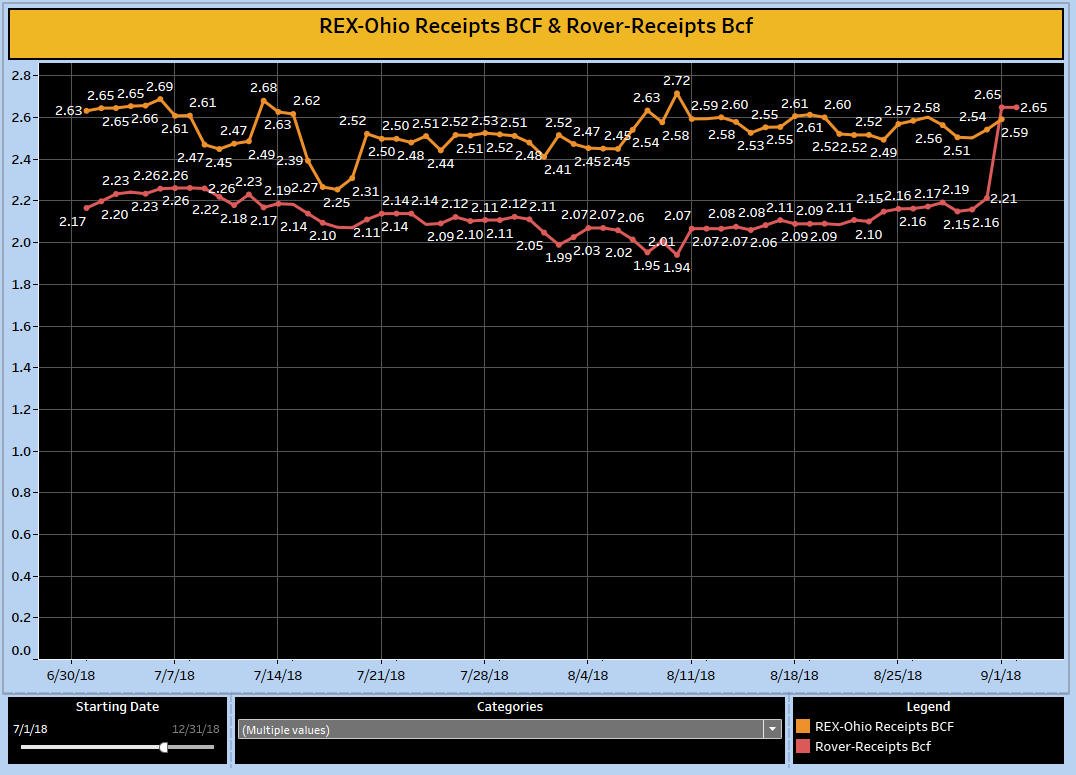 The Sherwood lateral will tie into the Sherwood processing complex. However a significant production uplift is likely contingent upon the in-service of additional processing capacity at the facility. During Sherwood processing plant owner $MPLX's second quarter earnings call the company indicated the facility was running at a 92% utilization rate during the April-June period.
MPLX said it was planning to bring two additional trains online by the end of 2018 with a combined 400 MMcf/d of processing capacity. Rover's CGT lateral connects to TransCanada's Columbia Gas Transmission system. \
Prior to the Burgettstown and Majorsville approvals, flows on Rover had been in a range of between 2.1 Bcf/d and 2.4 Bcf/d since early June when Rover began deliveries to Vector pipeline, S&P Global Platts Analytics data showed.
Source: ETP, RonH Energy, TradersCommunity