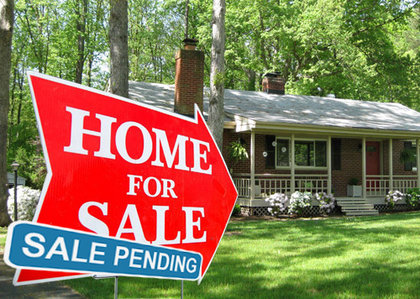 US pending home sales from the National Association of Realtors in June show the first gain in four months. May's reading was also revised upward. With the stock market at all time highs and in some regions home prices at new highs home sale volumes have concerned many. Particularly when you see what is happening North of the border in Canada.
Highlights
+1.5% vs +0.9% m/m expected
Prior was -0.8% (revised to -0.7%)
Sales up +0.7% y/y vs +0.7% prior
First gain in four months
Pending sales rose across the nation with only the Midwest region seeing a decline in June, with pending sales down 0.5% for the month and 3.4% for the year.
Midwest down 0.5% for the month and 3.4% for the year.
Northeast up 0.7% during June and 2.9% higher compared to a year ago.
South up 2.1% in June and 2.6% higher compared to a year ago.
West sales rose 2.9% in June, but are1.1% compared to a year ago.
Lawrence Yun, the NAR's chief economist
"Market conditions in many areas continue to be fast-paced, with few properties to choose from, which is forcing buyers to act almost immediately on an available home that fits their criteria."

"The first half of 2017 ended with a nearly identical number of contract signings as one year ago, even as the economy added 2.2 million net new jobs."

"Low supply is an ongoing issue holding back activity. Housing inventory declined last month and is a staggering 7.1 percent lower than a year ago."
Existing Home Sales
Last week the Association of Realtors said existing-home sales were at 5.52 million seasonally adjusted annual rate in June. That was 0.7% above the year-ago rate, but 1.8% lower than in May and marked the second-lowest monthly tally of 2017. Note there are limitations with this report as noted previously; "The National Association of Realtors (NAR) Pending Home Sales Report measures the change in the number of homes under contract to be sold but still awaiting the closing transaction, EXCLUDING NEW CONSTRUCTION."
Ahead: NAR's metropolitan area price report for the second quarter will be released August 16, Existing-Home Sales for July will be reported August 24, and the next Pending Home Sales Index will be August 31; all release times are 10:00 a.m. ET.
From The TradersCommunity News Desk