President Biden's first major legislative initiative, the $1.9 trillion 'American Rescue Plan' stimulus bill passed a deeply divided Senate on Saturday in a vote 50-49. Democrats pushed through a loosely termed "pandemic aid plan" that includes an extraordinary increase in safety net spending.
Next up the package must pass the House before it heads to Mr. Biden's desk to be signed into law.
The bill seeks to curtail the coronavirus pandemic however Republicans voted unanimously against it and assailed it as unnecessary and unaffordable. This bill was the sixth in a series of smassive spending bills Congress since the coronavirus, and the only one to pass without bipartisan support, although it is broadly popular with members of both parties outside Washington.
"This isn't a pandemic rescue package. It's a parade of left-wing pet projects that they are ramming through during a pandemic," Senate Minority Leader Mitch McConnell, R-Ky., said on Friday.
Senators passed the bill through the budget reconciliation process that required no Republican support but every Democratic vote. Senate Democratic had been divided and disagreement within the party stalled the process for about 12 hours on Friday. Democratic Sen. Joe Manchin of West Virginia declined to back his party's proposal for unemployment aid, sending leaders scrambling to craft a compromise that could win his support and salvage the bill.
The agreed deal trimmed the $400 weekly supplement through Aug. 29 passed in the House a week ago. The change, plus a separate Senate decision to limit the number of people receiving stimulus checks risked drawing the ire of the are left in the House. Biden endorsed the unemployment deal.
The bill will inject massive federal resources into the economy, including one-time direct payments of up to $1,400 for hundreds of millions of Americans, jobless aid of $300 a week to last through the summer and money for distributing coronavirus vaccines and relief for states, cities, schools and small businesses struggling during the pandemic.
What concerns many, in particular the middle and right leaning half of the deeply devided nation, is this could have been achieved last October or November if the bill pushed through then but was stalled by Democrat leader, House Speaker Pelosi, by her own admission. She said the Democrats stalled as it would have helped then President Trump in his relection.
Here ware four months later with many low income and small businesses [reahpas irreparably damged in that time. This fact was not lost on Republicans in their vote and the improvement in the economy after the $2.2 trillion stimulus measure that became law last March and the massive Federal Reserve quantitative easing measures and additional bills since deserves to see if flows through they argue.
Democrate Senate leader Schumer did not rule out another pandemic relief bill if economic conditions show areas of need.
"If they need more help, we'll do another bill," Schumer told reporters.
The US stock and bond markets have been rattled by worries of inflation and debt unsustainability seeing sharp collapse in stock and bond prices this past week.
US yield curve keeps steepening. US 2s/10s yield spread now at the highest level since 2015. via @Schuldensuehner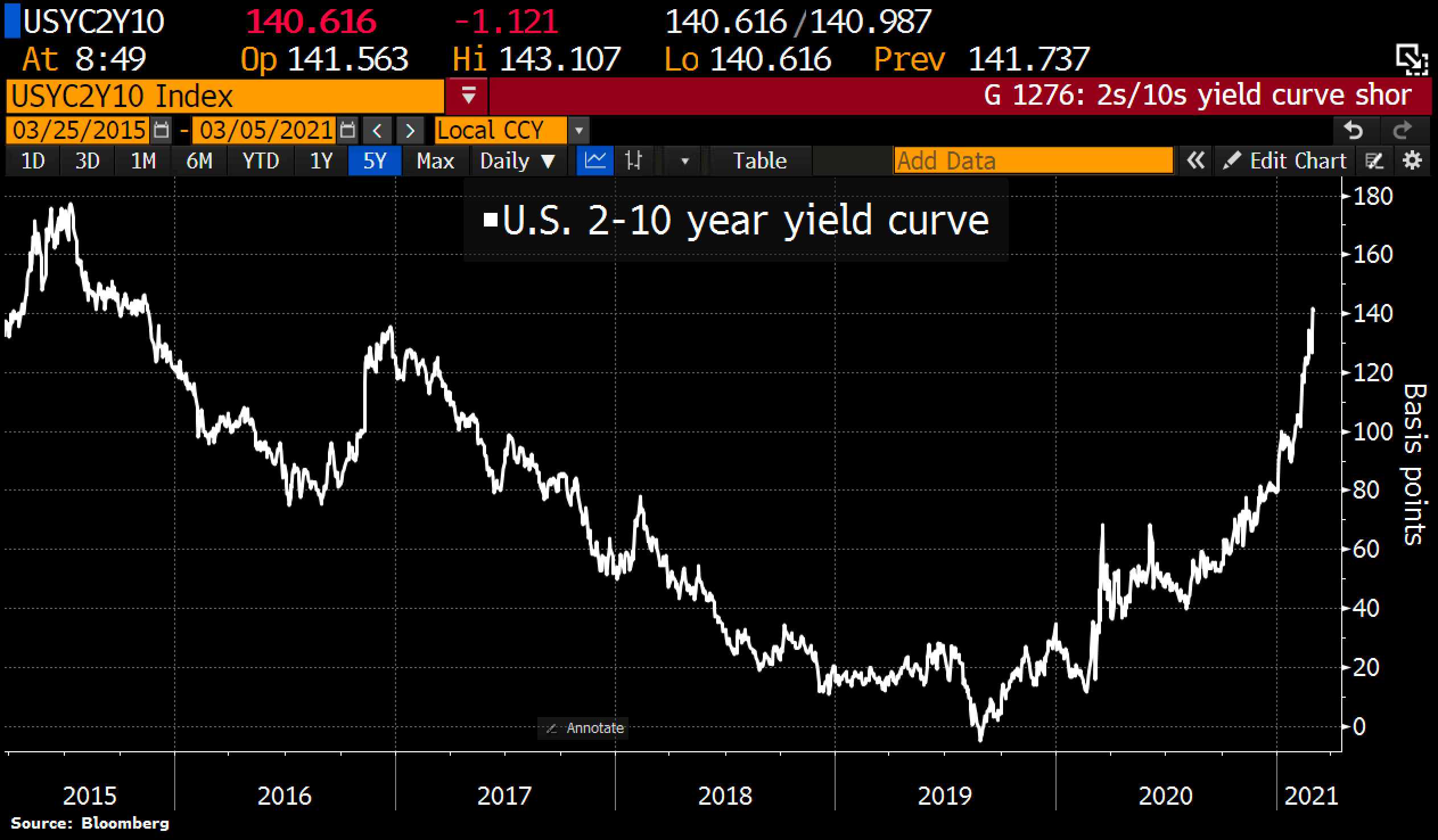 The margin + short selling on the technicaogical 'new frontier' ETF $ARKK hit critical levels Friday. 38% of the weekly post-COVID dip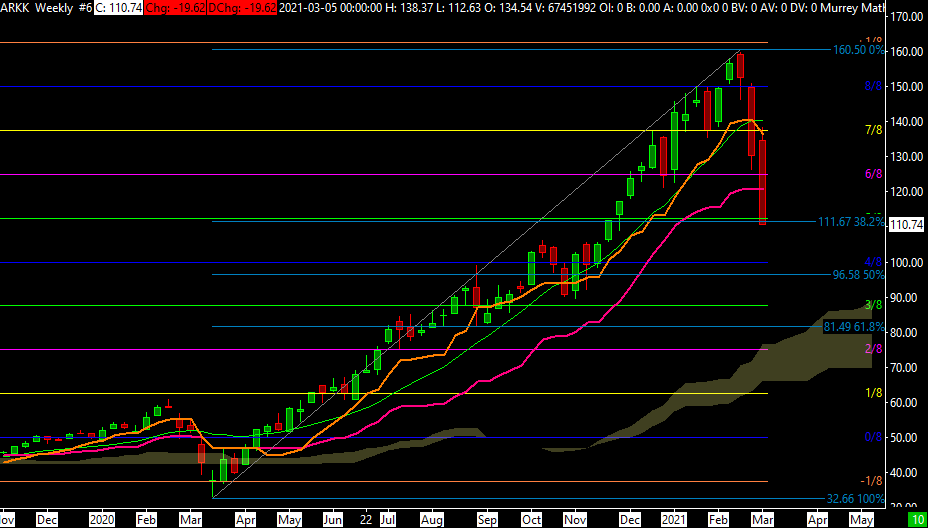 With those debt and inflation fears aside the bill however is estimated to cut poverty by a third this year and would plant the seeds for what Democrats hope will become an income guarantee for children the New York Times reported. The paper says it would potentially cut child poverty in half, through a generous expansion of tax credits for Americans with children, which Democrats hope to make permanent and increases in subsidies for child care, a broadening of eligibility under the Affordable Care Act, and an expansion of food stamps and rental assistance.
Source Reuters
From The TradersCommunity News Desk