With the Coronavirus fears crashing global markets and economies Germany is weighing up easing counter-cyclical capital buffers for banks. Deutsche Bank shares have dropped to fresh multi-decade lows as default probability rises.
German finance ministry officials met Tuesday with banking regulators yesterday to discuss easing a rule that was planned to go into effect and force companies to set aside more capital. Reuters reports there is some pushback as the banking industry is lobbying for relief, including exemptions on IFRS9 that would force them to make provisions for losses sooner than in the past.
Germany is likley to input the measures given other countries have already put in place counter-cyclical capital buffers.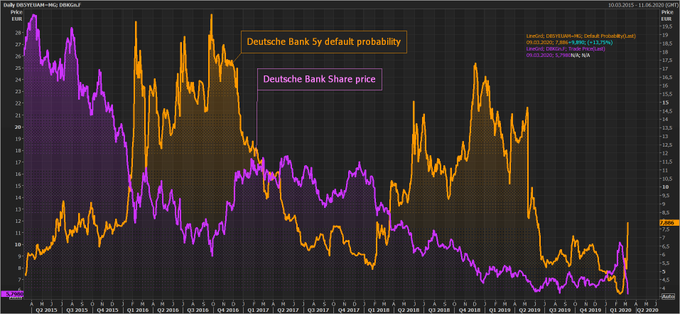 Deutsche Bank is not the only European bank where default probabilities are rising. UniCredit and Credit Suisse risks have skyrocketed much more than that of Deutsche Bank in the recent market rout (charts via Holger Zschaepitz @Schuldensuehner)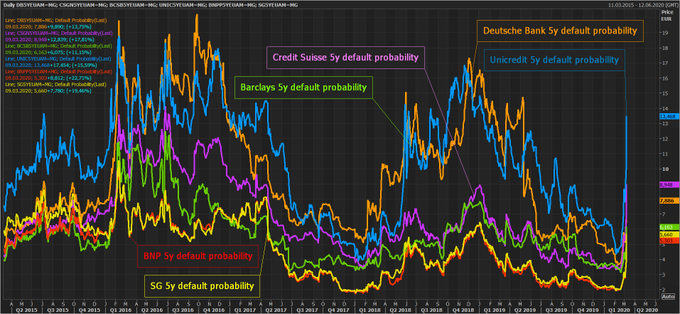 From The TradersCommunity Research Desk