Canada with all the fallout from political scandals and falling Canadian energy prices, pipeline missteps and trade wars surprised by adding +106.5K jobs in April, the most in history and crushing the +11.6K expected. The Canadian Dollar soared.
Canadian April employment report:
Employment +106.5k v 11.6k expected, Prior was -7.2K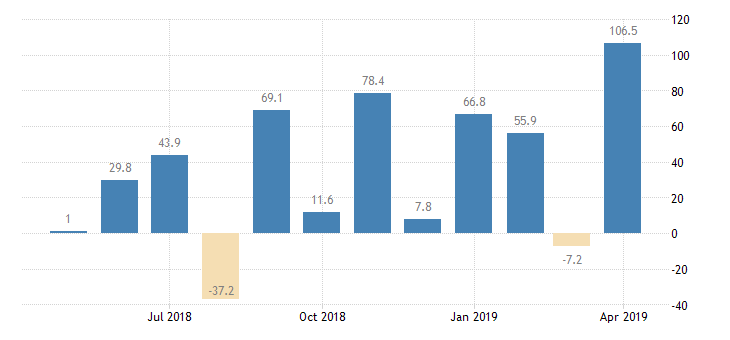 Unemployment rate 5.7% v +5.8% expected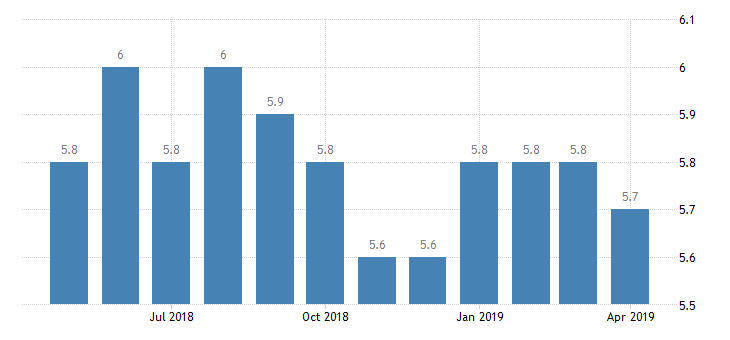 Participation rate 65.9% v 65.7% prior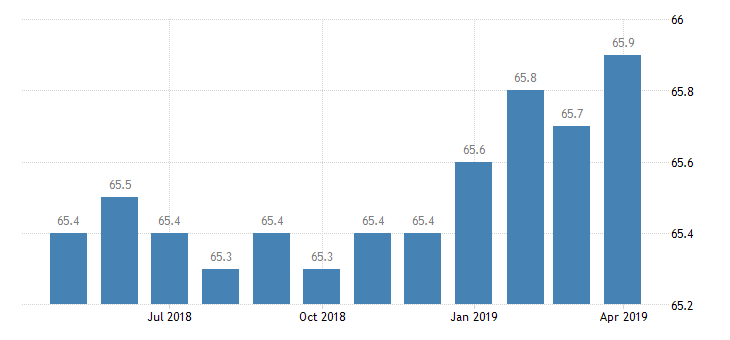 Full time +73.0K v -6.4K prior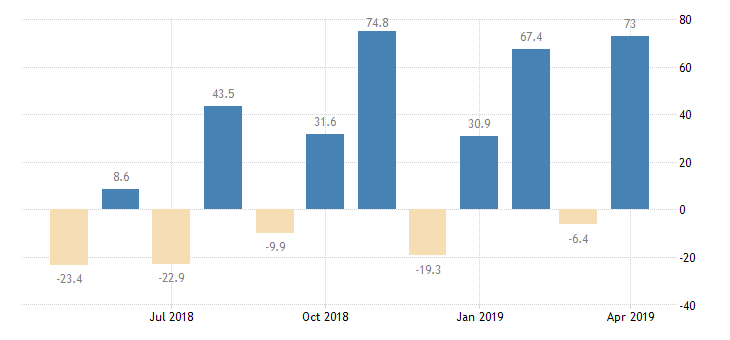 Part time +33.6K v -0.9K prior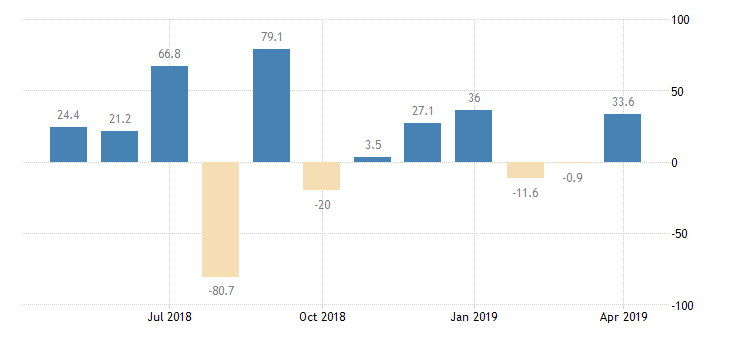 Biggest one-month jobs gain on record, dating back to 1976 (when records started).
The past nine months have seen the strongest jobs growth in Canada since 2003 despite difficulties in the oil and housing markets. The Canadian dollar (USD/CAD) fell to 1.3399 from 1.3465 ahead of the report. This put the rate at the lowest since Ma.
Hourly wage for permanent employees 2.6% v +2.3% expected, strongest since August
Annual hourly wage gains accelerated to 2.5 percent in April, the fastest annual gain since September, up from 2.4 percent in March.
Total hours worked increased by 1.3 percent annually in April, from 0.9 percent in March.
Breakdown
Quebec unemployment fell to 4.9% from 5.2% and is now the lowest on record
Ontario added 47K jobs, primarily due to part time work in 15-24 segment
Alberta employment up 21K Youth unemployment rate of 10.3% is lowest on record
The unemployment rate for people aged 55 and older decreased by 0.2 percentage points to 5.3% as more people participated in the labour market.
Wholesale and retail trade +32k new jobs
Construction +29K
Private sector +84K
Public sector +23K
Source: TradingEconomics
From The TradersCommunity NewsDesk