House prices rose a seasonally adjusted 0.1% in January the S&P CoreLogic Case-Shiller 20-city index showed. Price gains were 3.6% higher compared to a year ago. However that is the slowest annual growth since 2012 with a monthly decline for the third-straight month.
Housing is an integral segment of the U.S. economy and the Fed and successive U.S. administrations base American success on given its multiplier effect and we are entering the strongest time of the year for home sales. From here there is going to be a lot of attention, and hope placed on housing data as a gauge of economic growth.
The broader national Case-Shiller index rose 4.3% for the three months ending in January. Economists surveyed by Econoday had forecast a 4.2% yearly increase for the closely-watched 20-city index. More cities saw a monthly decline in January than saw gains.
Amid the slowdown in expensive West Coast cities both San Diego and San Francisco were among the slowest annual price gainers in January. Price growth in Minneapolis rose to be just higher than Charlotte and Minneapolis was among the metros that experienced a monthly decline.
Las Vegas, Phoenix and Minneapolis reported the highest year-over-year gains among the 20 cities. In January, Las Vegas led the way with a 10.5% year-over-year price increase, followed by Phoenix with a 7.5% increase and Minneapolis with a 5.1% increase. Only one of the 20 cities reported greater price increases in the year ending January 2019 versus the year ending December 2018.
We also today got data for February housing starts and Building Permits, both came in under expectations.
US February housing starts were 1162K vs 1210K expected from the prior 1230K (revised to 1273K).
The fall was large at -8.7% vs -1.6% expected.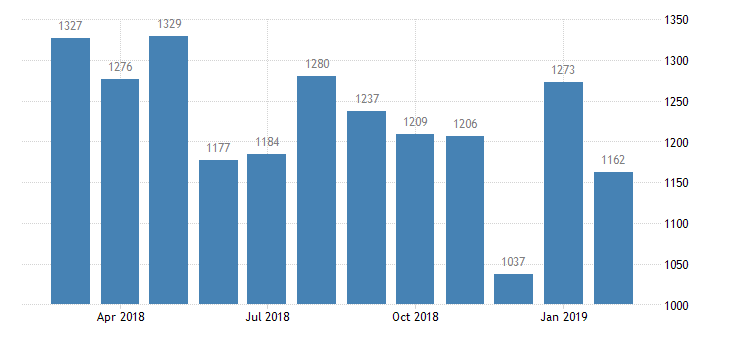 US February building permits were also weaker at 1296K vs 1305K exp from the prior 1345K (revised to 1317K).
The fall was -1.6% vs -0.9% expected.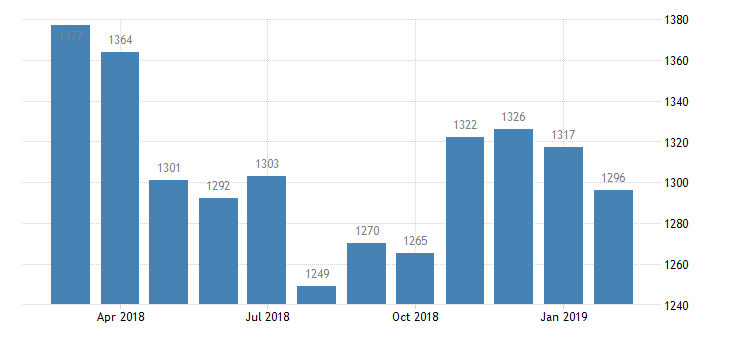 This does not auger well for next month's S&P CoreLogic Case-Shiller 20-city index.
From The TradersCommunity News Desk