The Chinese February trade data were a huge miss with exports down in Yuan terms -16.6% Y/Y from an expected gain of +6.6%. Imports were also missed -0.3% y/y versus an expected +6.2%. Chinese trade balance was CNY 34.46bn from an expected CNY 252.3bn.
Yuan Terms
China Feb. Exports -16.6% Y/Y In Yuan Terms; Est. 6.6% prior 13.9%
China Feb. Imports -0.3% Y/Y In Yuan Terms; Est. 6.2% prior 2.9%
China Feb. Trade Balance 34.5b Yuan; Est. 250.0b Yuan, prior was CNY 271.16bn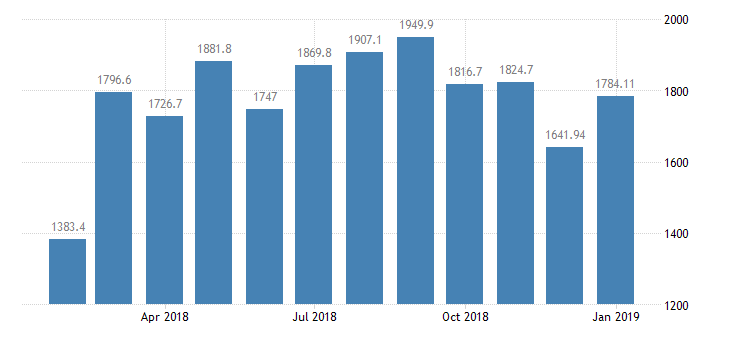 China Imports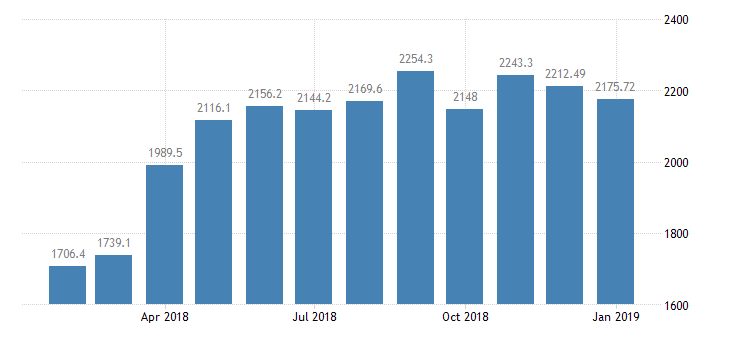 China Exports
USD Terms
China trade balance USD 4.12bn surplus expected $26.2bn, prior $39.16bn
Exports -20.7% y/y expected -5.0%, prior 9.1%
Imports -5.2% y/y expected -0.6%, prior -1.5%
Balance of Trade in China averaged 97.14 USD HML from 1981 until 2019, reaching an all time high of 612.86 USD HML in October of 2015 and a record low of -320.02 USD HML in February of 2012.
One caution however January and February data distortions can exist with the lunar new year holiday timings.
From The TradersCommunity News Desk