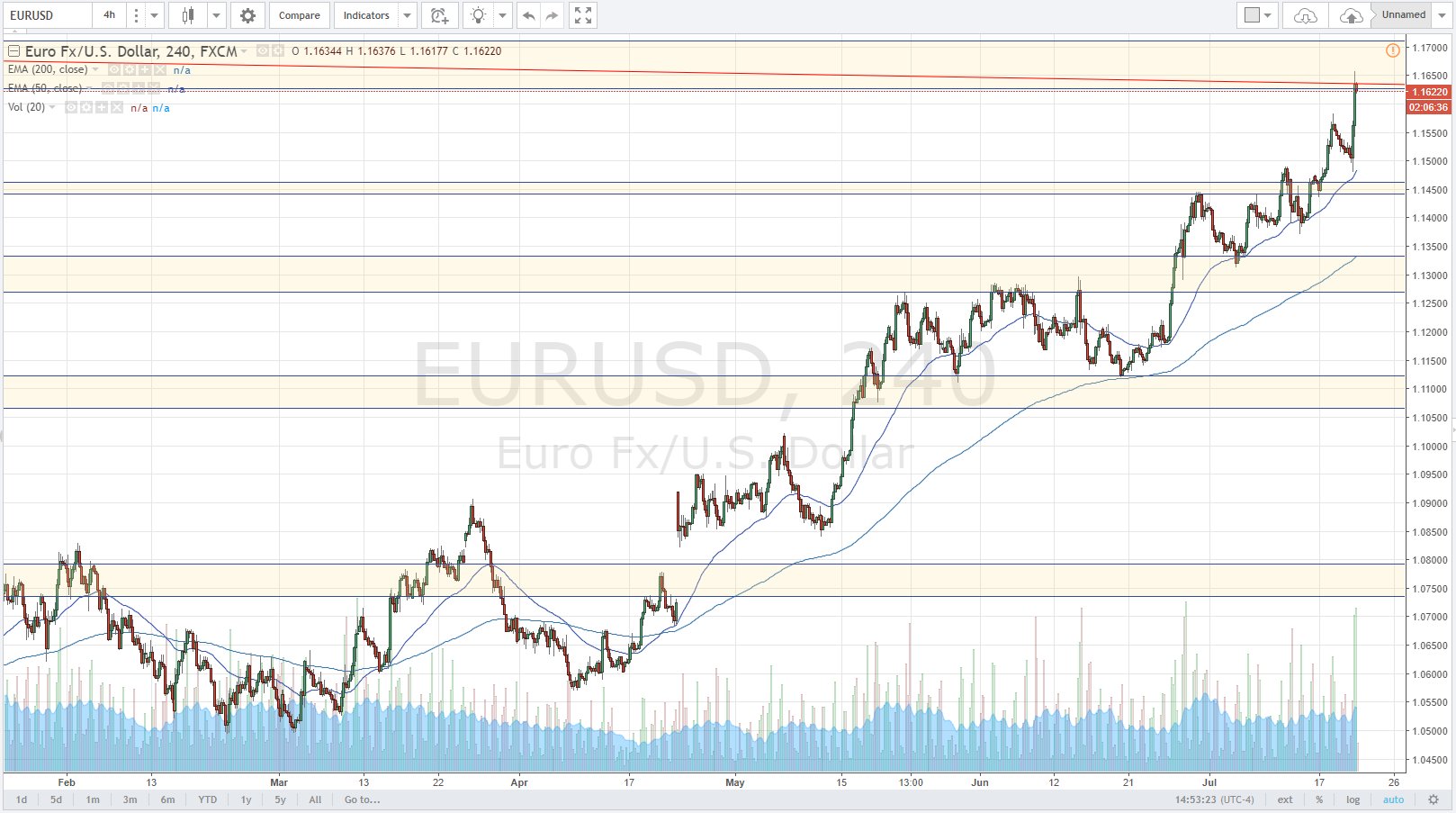 The ECB left interest rates and QE on hold today and at the following ECB President Draghi's press conference he did his best to be dovish. Despite this the EURUSD Broke 14 month highs and the EURGBP broke highs since the Trump election. The were a number of reasons traders bought the Euro today, much of it has been building up over the past month or so.
To try and force the ECB's hand with regard to intervention or further Q measures
The big 'what if ' should inflation take off, Draghi did his best to maintain a dovish stance but comments like "better growth has yet to translate in to stronger inflation dynamics" and "recent inflation fall mainly due to lower energy prices" give optimists a reason to buy.
The 10 yr Bund to US 10 year Note spread is rising
EURGBP positions still being unwound today it went through the July and 2017 high price at 0.8949. It now is at the highest level since the US November election. 
Angela Merkel's lead in the polls for the upcoming German elections
General positivity around France's new President Macron
The political unrest in the U.S. with the ongoing partisan attacks, healthcare bomb and Russian soap opera
The perceived strengthening of the EU in Brexit negotiations since the UK elections.
The big question how much of this is built into the price, it has steadily risen since May. Was this years low the base of a major cycle?
ECB Statement Highlights
main refinancing rate 0.0%
marginal lending facility 0.25%
deposit facility  -0.4%
asset purchase target EUR 60bln
See rates at present level well past end of QE
QE running until end of Dec or beyond if needed
QE to run until inflation path changes
Draghi Opening Statement and Q&A Highlights
Growth
Growth risks broadly balanced
Better growth has yet to translate in to stronger inflation dynamics
Survey data points to solid, broad-based growth in the period ahead
Recovery in investment continues to benefit from easy conditions and corporate profitability
Global recovery should help exports
Incoming information confirms strengthening of economy that has been broadening
Sees 'current positive cyclical momentum'
Downside risks 'primarily related to global factors'
Stimulus
A very substantial amount of stimulus still needed
If needed, we stand ready to increase stimulus
We confirmed asset purchases will continue at least through December
Purchases will continue until ECB sees sustained inflation pickup
Measures to preserve favorable conditions needed
We were unanimous in not outlining a timeline 
We aren't there yet, We need patience
Longer-term yields have risen but are still low by historical standards
Staff hasn't been tasked with researching tapering options
Inflation
Recent inflation fall mainly due to lower energy prices
Headline inflation likely to remain around current levels in the coming months
Measures of underlying inflation have yet to show convincing signs of a pickup
Inflation is not where we want it to be, and where it should be. We're confident it will get there, but it's not there yet
Factors holding back inflation will last for some time, they're not permanent
In Autumn will look at inflation
The response to wages is different than it was in the past. Key for us is whether it will be structural
The Euro's Technical Picture
EURUSD broke the 2017 high at 1.15826, optionality at 1.1600 level and over the 2016 high at 1.16156. The high just peaked at 1.1658 today.  Above here we have the 2015 high at 1.1711. Immediate support here is the newly broken highs and fibonacci levels. Below we have charts from Heidi @heidstertrades and OOTTNews.com
EuroDollar EURUSD Charts via Heidi @heidstertrades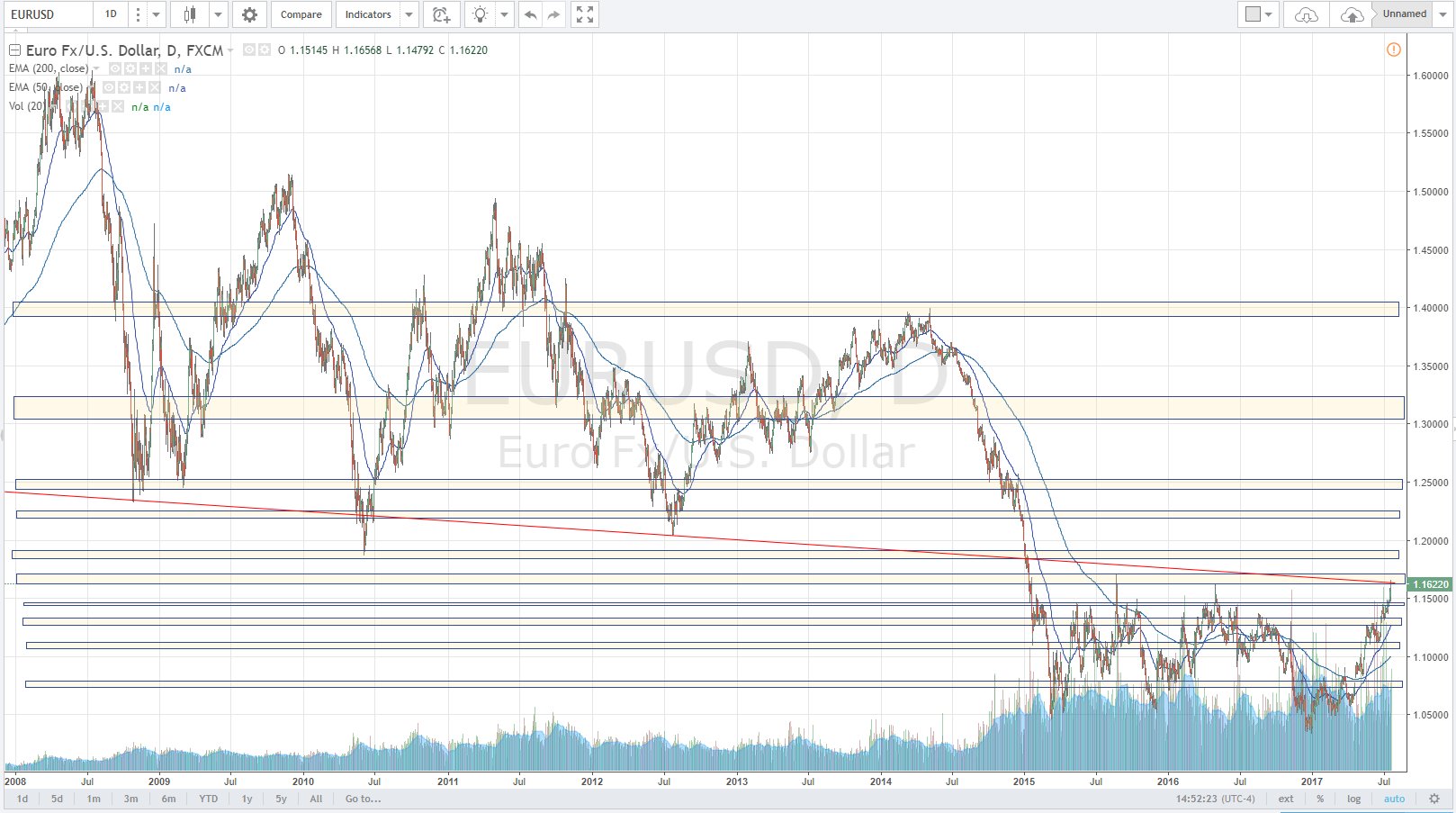 EuroPound EURGBP Charts via Heidi @heidstertrades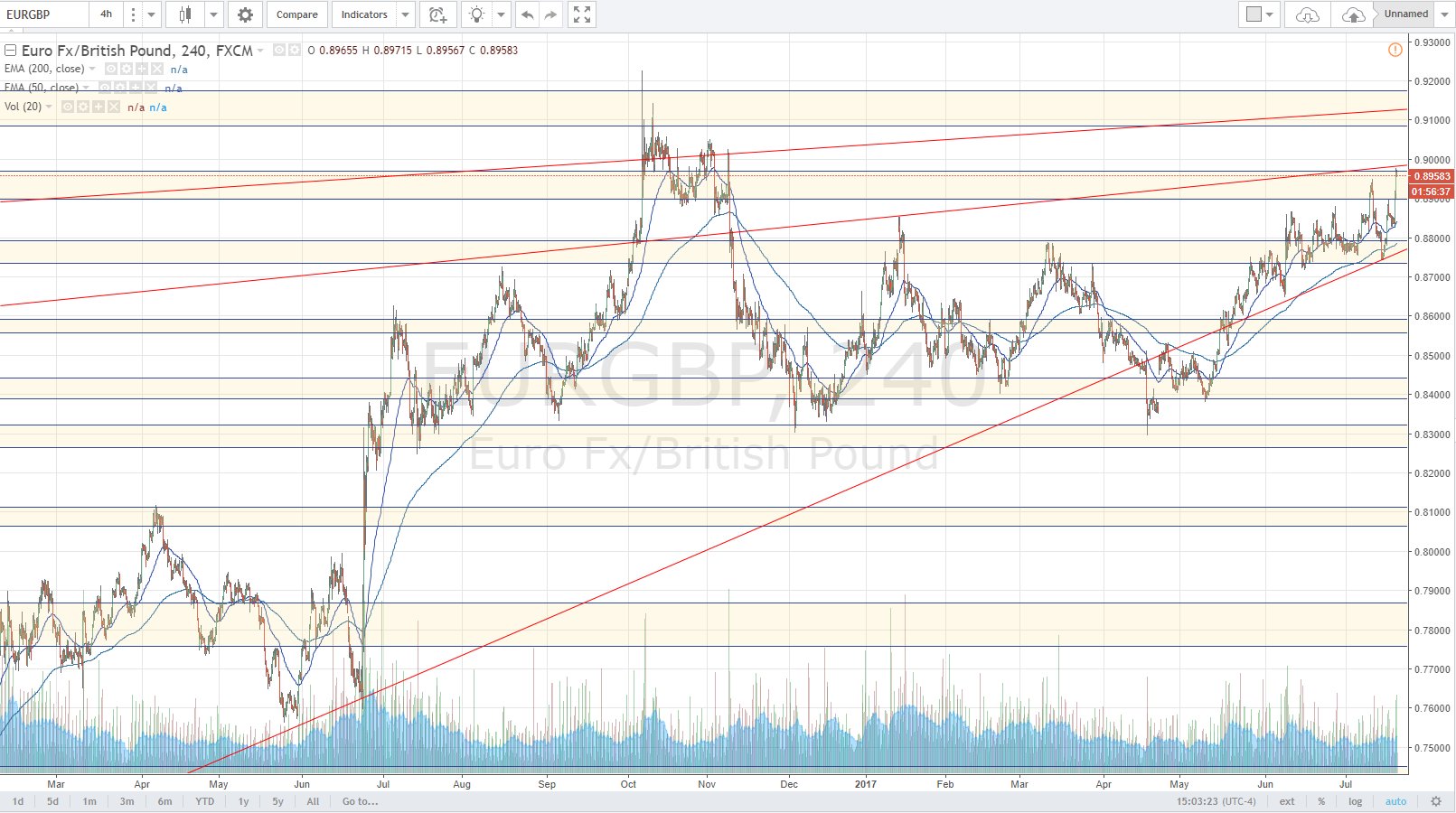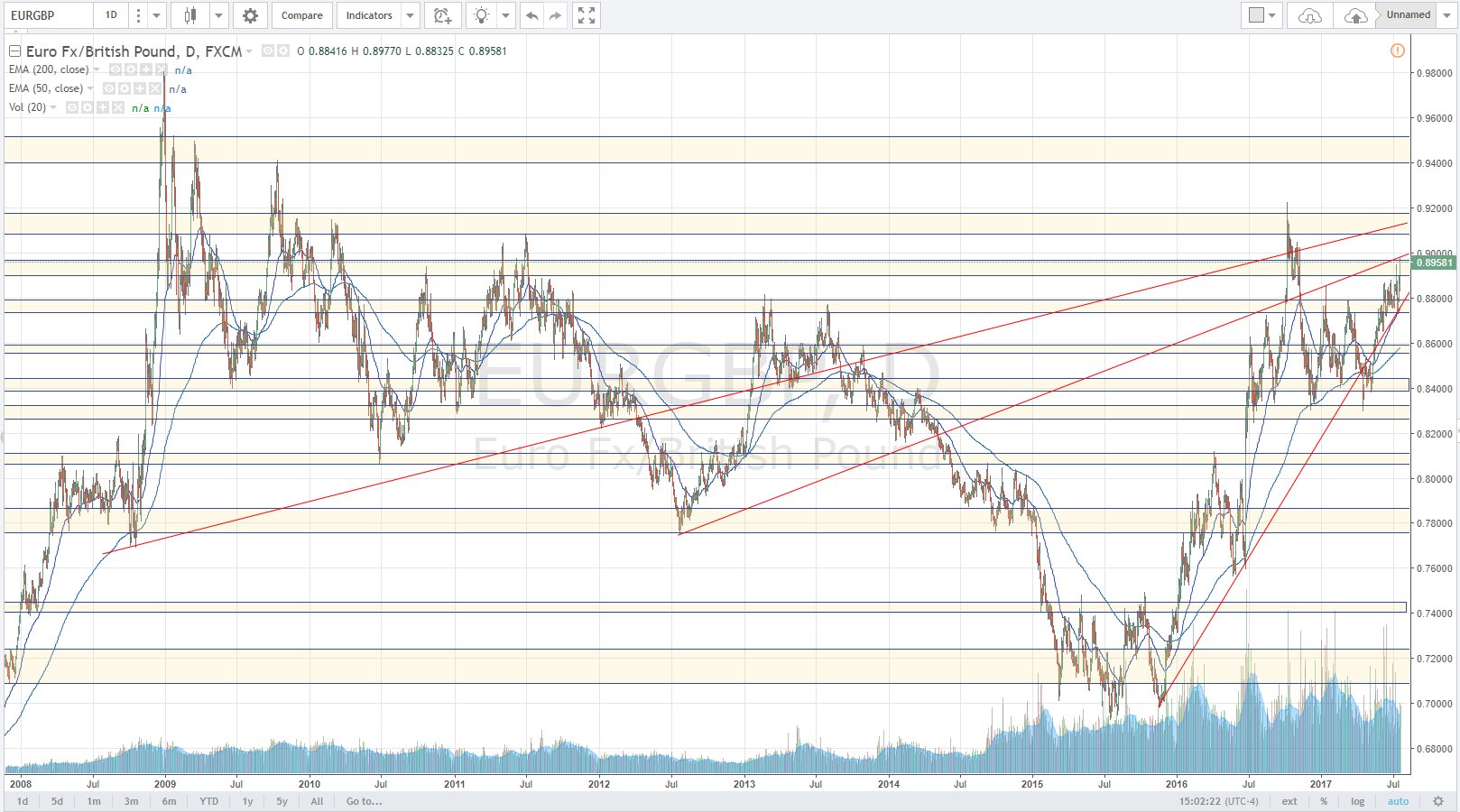 More Forex Analysis 
Trade Smart
KnovaWave @knovawave