Hess Corporation (HES) reported second-quarter 2017 earnings below expectations before the market opened. Stock off 4% with realized prices and debt concerns.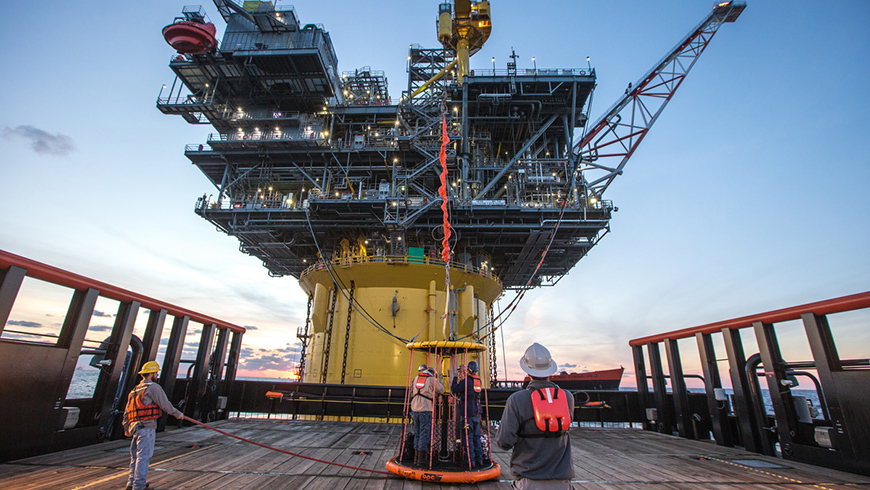 Hess Corporation (HES) reported second-quarter 2017 earnings before the market. Hess is an independent American oil and gas explorer and producer.
Like many energy companies $HES had positive earnings surprise last quarter with the rise in oil prices. Since then we have seen oil fall back around $7-8 on the WTI contract. Today's reults bring back concerns.
Earnings Loss of $ -1.46 earnings per share for the quarter, missing analyst consensus estimate consensus of $-1.31. and down from $-1.10 EPS same quarter last year. Revenue of $1.228 billion compared to analysts expectations of $1185 billion, down -3.2% compared to the same quarter last year. 
Reaction: Hess Corp. NYSE: HES Open 43.89 -1.48 (-3.26%)
Hess reported second quarter 2017 net production of 300 Mboe/d, falling by 4% from first quarter 2017 net production of 311 Mboe/d.
Production by Commodity:
– Natural Gas: 487 MMcf/d (+1% Q/Q)
– NGL: 42 Mbbl/d (+5% Q/Q)
– Crude Oil: 177 Mbbl/d (-7% Q/Q)
Hess reported second quarter 2017 capital spending on E&P activity totaling $528 million, bringing first half 2017 E&P spending to $921 million. Comparatively, in the second half of 2016, E&P spending totaled $849 million. As compared to the first quarter of 2017, spending rose 30%.
Hess Boosts 2017 Production Guidance to 308 Mboe/d Despite Asset Sales
Hess reported an adjusted 2017 production guidance between 305 Mboe/d and 310 Mboe/d, rising to the upper end of the previous guidance. The increase came despite the sale of 8 Mboe/d in Permian EOR production that is set to close in August 2017. U.S. production is now forecast to hit 200 Mboe/d by year-end 2017, rising from second quarter 2017 U.S. production of 192 Mboe/d.
Hess reduced its E&P capital spending budget by $100 million to $2,150 million, meaning they will spend approximately $1,229 in the second half of 2017, or 33% more than was spent in the first half of the year.
Since early 2014 Hess's long-term debt load has been rising from near $5.5 billion to near $6.7 billion. During the second quarter of 2017 both oil and natural gas prices fell putting further pressure on exploration firms like Hess. 
Hess agreed to sell its interests in enhanced oil recovery (EOR) assets in the Permian Basin to Occidental $OXY
 for a total consideration of $600 million, effective June 1, 2017. Proceeds from the sale will be used to fund the company's strong growth opportunities. The agreement is expected to close Aug. 1, 2017.
Hess operates in two key U.S. shale plays, the North Dakota Bakken and Three Forks formations, producing shale oil and gas, and the Ohio Utica Basin, where they primarily produce natural gas and natural gas liquids (NGLs). 
Hess is the sixth-largest producer in the Gulf of Mexico and also has offshore assets in Europe, Asia Pacific and West Africa. They operate major offshore projects by Gulf of Mexico partners and by the Malaysian national oil company.
Source: HES, Criterion
Live From The Pit