TradersCom
Keymaster
US October pending home sales -1.7% v +0.2% expected
Prior was +1.5%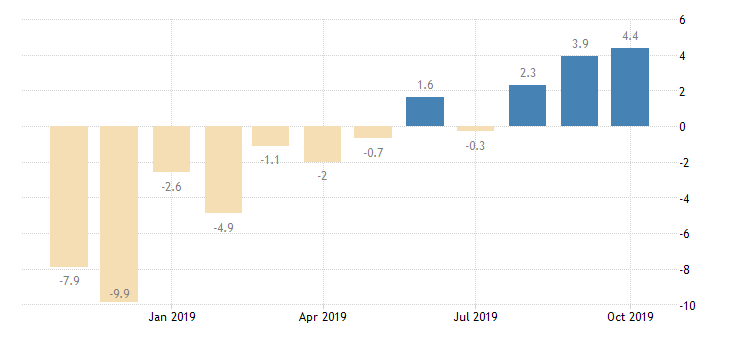 Contracts to buy previously owned homes in the US jumped 4.4 percent from a year earlier in October of 2019 amid lower mortgage rates. That was the largest annual increase in pending home sales since December 2015, as contracts were up in all 4 main regions: the West (7.5 percent), the South (5.1 percent), the Northeast (3 percent) and the Midwest (1.8 percent).
On a monthly basis, pending home sales shrank 1.7 percent, while markets were expecting a 0.8 percent rise. The Northeast experienced a minor uptick (1.9 percent), but the other three major US regions reported declines: the West (-3.4 percent), the Midwest (-2.7 percent) and the South (-1.7 percent). Lawrence Yun,
NAR's chief economist, noted the decline in inventory and a small rise in mortgage rates in October from September to, in part, explain this month's signings drop.
"While contract signings have decreased, the overall economic landscape remains favorable," Yun said. Pending Home Sales in the United States averaged 0.75 percent from 2002 until 2019, reaching an all time high of 30.90 percent in October of 2009 and a record low of -24.30 percent in April of 2011.