Truman
Participant
[size=5][b]Trump on Turkish and Kurdish forces said "Sometimes you have to let them fight," "Like two kids in a lot, then you pull them apart,"
[/b][/size]
Trump was speaking tosupporters at the American Airlines Center in Dallas on Thursday night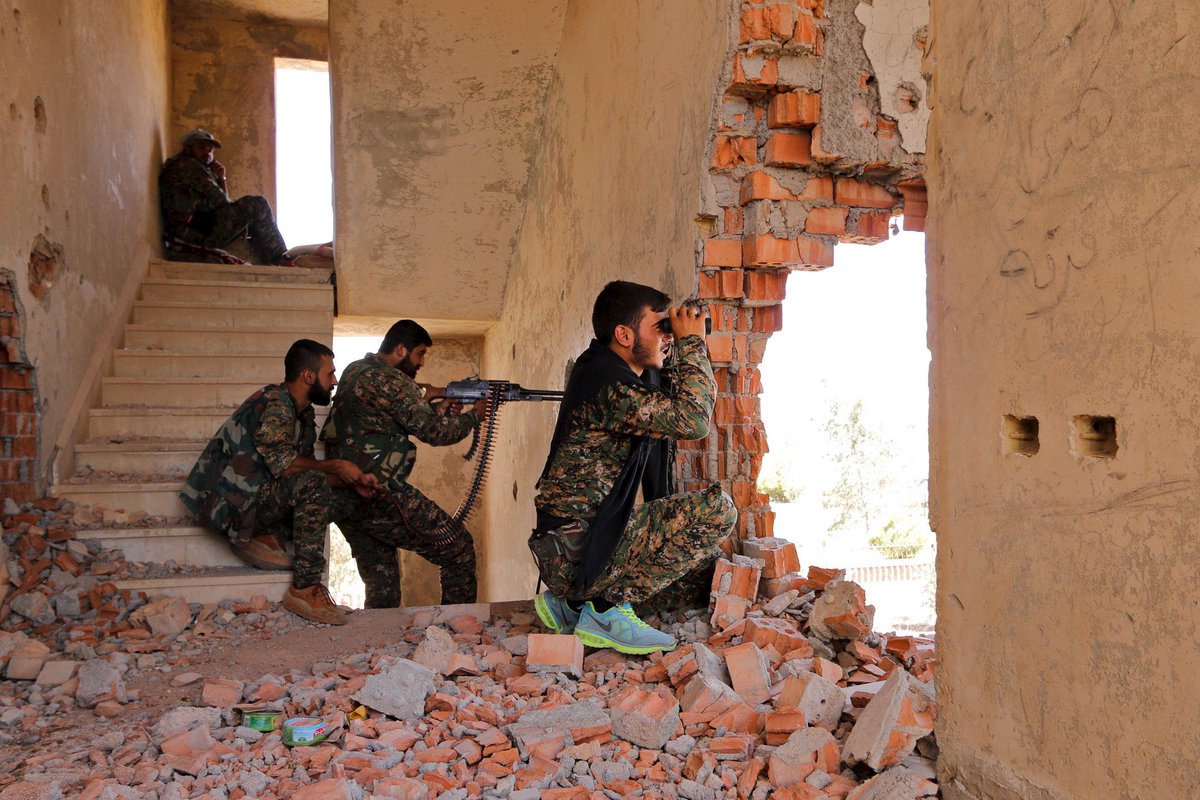 US President Donald Trump praised the temporary cease-fire that Vice President Pence and Secretary of State Mike Pompeo reached with Turkish President Recep Tayyip Erdogan, and likened Ankara's military offensive against Syrian Kurds to a schoolyard fight.
Trump added that after Turkish and Kurdish forces "fought for a few days," that "we went there and we said, 'we want a pause.'"
Pence said on Thursday that Turkey agreed to end the military offensive in northern Syria after Kurdish fighters withdraw from Erdogan's desired safe zone in Syria near the Turkish border, where the Turkish leader wants to relocate the estimated two million Syrian refugees who are in Turkey.
Trump said in return he would suspend the economic sanctions that he imposed on Turkey earlier in the week.
"President Erdogan was a gentleman, he understood," Trump noted. "But without a little tough love … they would've never made this deal."
Trump was probably referring to his October 9 letter where he warned Erdogan "don't be a fool" and said history risked branding him a "devil".
"You don't want to be responsible for slaughtering thousands of people, and I don't want to be responsible for destroying the Turkish economy – and I will," he wrote.
"Don't be a tough guy. Don't be a fool!" he finished, adding: "I will call you later."
In response, Turkey said Erdogan threw Trump's letter "in the bin".
In addition, Erdogan said he would not meet with Pence and Pompeo during their visit to Ankara. But on Thursday he met and agreed to a 120-hour, or five day, cease-fire.
On Thursday night, Trump also vowed to recapture Daesh terrorists who reportedly escaped during the fighting between Turkish and the Kurdish forces.
"We're going to keep ISIS (Daesh) all nice and locked up," Trump said. "We're going to find more of them."
"Turkey's going to be happy, the Kurds are going to be happy, ISIS is going to be unhappy," he added.
TDemocratic Senator Brian Schatz of Hawaii called out Republican lawmakers on Thursday night following Trump's remarks.
Brett McGurk, the former special presidential envoy for the Global Coalition to Defeat Daesh at the State Department, also slammed Trump's remarks as "obscene and ignorant."
"200k innocent people displaced. Hundreds dead. Credible reports of war crimes. ISIS prisoners escaping. US evacuating and bombing its own positions or handing them to Russia. Two kids in a lot?" McGurk tweeted.
Turkey last week began pounding the positions of Kurdish fighters with jets and artillery and sent in troops to purge them from the area east of Euphrates.nThe offensive came three days after Trump announced he would pull US troops from the region, effectively exposing its allied Kurdish militants to their archenemy, Turkey.
Trump's move to withdraw troops from Syria was widely condemned by both Republican and Democratic Party lawmakers in Congress.
On Thursday, Syrian President Bashar al-Assad said his government will respond through all legitimate means available to the Turkish offensive.
During a meeting with visiting Iraqi National Security Advisor Falih al-Fayyadh in Damascus, Assad said foreign schemes in the Middle East region have been foiled throughout history, and the Turkish criminal aggression, launched by Erdogan's administration, on Syria falls within such plots.